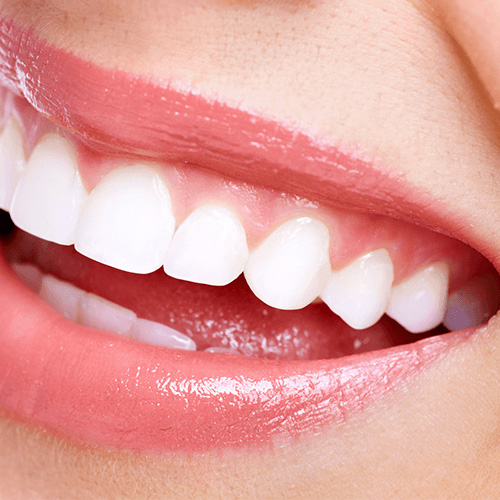 Dental bonding is an innovative process that has changed restorative and aesthetic dentistry forever. With this minimally invasive procedure, teeth may be repaired, restored, and improved in terms of their beauty and usefulness. Dental bonding can be used for a wide range of dental issues, making it a flexible and practical alternative for patients looking for both cosmetic enhancements and functional restorations to their smile.
In dental bonding, a composite resin substance is skillfully applied to the tooth's surface. This restoration is strong and realistic-looking since it is made of a blend of high-tech components. The first step in the procedure is for our surgeons to roughen the tooth's surface and apply a bonding agent. The composite resin adheres to the tooth more firmly by polymerization of the bonds.
Layer by layer, the composite resin is skillfully molded onto the tooth. The dentist molds and forms the resin using specific procedures to get the desired outcome including a process called injection moulding. After the shaping is finished, the resin is hardened using a curing light to form a solid connection with the tooth.
Dental bonding's versatility
Dental bonding is unique in that it may be used in a variety of situations. Dental bonding may solve a variety of dental difficulties, covering both cosmetic and operational ones.
Restorative Uses
Chipped, broken, or fractured teeth may be repaired successfully using dental bonding. By rebuilding the broken area of the tooth using composite resin, the tooth's strength and integrity are restored. This less intrusive method is a great substitute for more involved procedures like dental crowns.
Filling Holes
Small cavities are typically filled with dental bonding. A smooth and undetectable restoration is made possible by matching the resin to the tooth's natural color. This method is very useful for cavities in the mouth's exposed parts.
Filling up Gaps
You may use dental bonding to fill up little gaps between your teeth. Without the use of brackets or other orthodontic procedures, the dentist may create a more uniform and aesthetically pleasing smile by applying multiple layers of composite material to the surfaces of the teeth. We follow golden proportion which is the ratio that beauty governs, to ensure your smile is the best version it can be.
Restructuring and Extending Teeth
With dental bonding, it is possible to extend or reshape teeth that are excessively short or have irregular shapes. A more even and visually pleasant grin may result from doing this.
Closing Roots of Exposed Teeth
Gum recession may result in the exposure of tooth roots, which can be sensitive and unsightly. These exposed regions may be efficiently covered by dental bonding, offering alleviation and a more appealing look.
The Benefits of Bonding in Dentistry
Dental bonding is favored by both patients and dentists because it has a number of benefits.
No Damage to Teeth
Dental bonding is a conservative alternative for restorations since it retains a large portion of the original tooth structure.
Speedy and effective
A single office visit is often sufficient to finish the full bonding process, saving our patients time and obviating the need for further sessions.
Appearance of Nature
Dental bonding uses composite resin that may be precisely tailored to the coloring of the neighboring teeth to provide a seamless, natural-looking replacement.
Affordability
Dental bonding is more affordable than more involved procedures as veneers or crowns, which makes it available to a larger spectrum of patients.
Dental Bonding: A Step-by-Step Guide
These actions are frequently done throughout the dental bonding process.
Preparation
The right tint of composite resin is chosen after the dentist analyzes the teeth. After roughening the tooth's surface, an adhesive agent is applied.
Application
In order to obtain the desired outcome, the dentist meticulously shapes and sculpts the composite resin as it is applied in stages.
Curing
Every single layer of resin is hardened with a curing lamp. The whole repair is cured once the last layer has been applied to guarantee strength and longevity.
Final Details
The dentist cuts, forms, and shines the restoration to make it blend in perfectly with the original teeth when the resin has dried and set.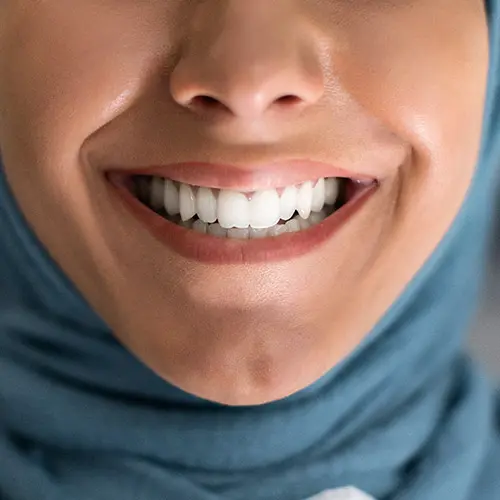 Maintenance and Aftercare
Dental bonding must be properly cared for and kept clean in order to last a long time. Patients should adhere to the following recommendations:
Consistent tooth brushing and flossing
Keep up a regular oral hygiene regimen to avoid plaque accumulation and stains on your bonded teeth.
Steer clear of stains
Limit your intake of red wine, smoke, coffee, tea, and similar substances since they may eventually discolor composite resin.
Guard your teeth
Avoid behaviors like chewing on hard things or using your teeth as tools to avoid chipping or damage.
Regular dental examinations
Make frequent dentist visits to have your teeth professionally cleaned and to have your bonded restorations checked.
Dental bonding provides a flexible and least intrusive solution for a range of tooth issues. Dental bonding includes both the aesthetic and operational aspects of dental health and remains to be a popular option among patients looking for efficient and reasonably priced dental restorations, whether they are mending broken teeth or improving the beauty of their smiles. Dental bonding, which restores patients' confidence and enhances their oral health as this branch of dentistry develops, continues to be a cornerstone of contemporary dental treatment.
At Dental Care Centre we are one of the UK's leading clinics for dental bonding, having undertaken over 10,000 cases. Accredited by the GDC, CQC, FCA as well as a host of other aesthetic dentistry awards contact the clinic today for a consultation. Our expert in dental bonding is Dr Pedro and Dr Mani.
Dr Pedro Laranjeira DDS, MSc Aesthet Rest
Aesthetic Dental Surgeon and Smile Design Expert
General Dental Council Registration 273848
Dr Pedro is a master of smile design, smile rehabilitation, smile correction and the go to smile expert amongst our clinic group and his peers. He qualified in dental surgery in 2007 and immediately focused on Implant and Restorative Dentistry. That same year he concluded an implant course in Brazil and his Postgrad in Aesthetic and Restorative dentistry in Lisbon. He then completed his Masters in Restorative and Aesthetic Dentistry in 2010, and also concluded a certificate of higher education in Gnatology in Vienna in 2011. He is a published author of several articles in dental research. He attends several international conferences and symposiums every year, staying on top of modern techniques and technological advances. He is trained in DSD (Digital Smile Design), Dental photography, Minimally Invasive Dentistry, Adhesive Dentistry, and has lectured and given several hands-on courses on placing and restoring implants for the prestigious Nobel Biocare brand. Being passionate about clinical work, he has placed and restored thousands of implants in Portugal, England, Brazil and Bulgaria. Dr Pedro is frequently shortlisted for several award nomination in the UK, most recently having won the 2022 Clinical Case Awards in the Implant: Complex category. He is passionate about providing bespoke healthcare and establishing an excellent relationship with patients, particularly the ones who've had bad past experiences. His focus is on delivering the best possible experience and surpassing expectations. Outside of work Dr Pedro enjoys exploring London and its parks with his 2 dogs.



Other General Dental Treatments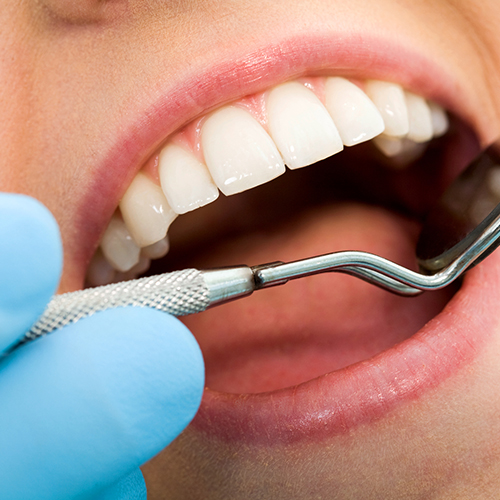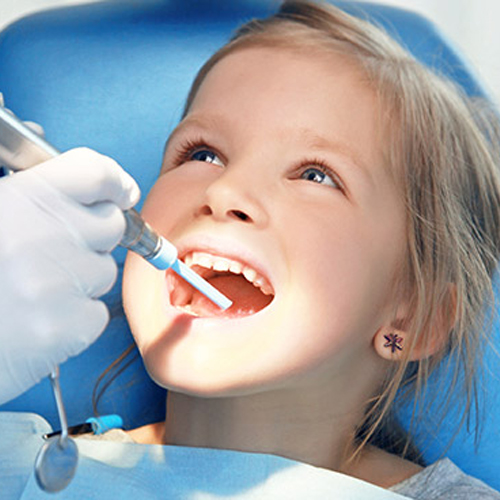 DENTURE STABILISATION
View
ORAL CANCER SCREENING
View
Dentist Near You
If you require local dentist in London or any type of private or NHS dental treatment in New Cross, Aldgate,Battersea,Bow,Bromley,Camden Town,Canary Wharf,Catford,Charing Cross,Finchley,Finsbury,Anerley,Angel,Barbican,Bellingham,Bermondsey,Blackheath,Brockley,Camberwell,Charlton,Chinatown,Clapham,Covent Garden,Crofton Park,Crystal Palace,Deptford,Downham,Dulwich,Eden Park,Elephant and Castle,Eltham,Fitzrovia,Forest Hill,Fulham,Gipsy Hill,Greenwich,Grove Park,Hackney, Hammersmith,Herne Hill,Hither Green,Holborn,King's Cross,Kennington,Kentish Town,Kensington,Knightsbridge,Ladywell,Lee Green,Lewisham,Limehouse,Marylebone,Mayfair,Mile End,Millbank,Millwall,Mottingham,Notting Hill,Nunhead,Oval,Paddington,Parsons Green,Peckham,Penge,Perry Vale,Pimlico,Plumbstead,Poplar,Primrose Hill,Putney,Rotherhithe,Rushey Green,Shepherd's Bush,Shooters Hill,Shoreditch,Sidcup,Soho,St Johns,Streatham,Surrey Docks,Sydenham,Thornton Heath,Tooting,Tulse Hill,Vauxhall,Wembley,Westminster,Wimbledon,Woolwich contact the Dental Care Centre today.
I have been with this dental practice for the past 10 years and have always received excellent care from my dentist Dr. Prasad. I would recommend this dental practice. Friendly service and a dentist who cares for his patients' dental health .
Undine S.
Had an appointment with Dr Romain Prassad today what a lovely and kind dentist really put me at ease and is doing everything he can to help save my tooth thankyou so much ☺️
Tor M.
I would really recommend this Dental Practice. Dr Kolar is a very attentive dentist who cares about the you as a person as well as about the health of your teeth and gums. He takes time to explain the processes he is leading you through, explains how your dental health has progressed over time and encourages you to take care of your teeth. For the first time in my life I look forward to coming to the dentist!
Toby R.
I have been registered at this dental practice now, for just over 15 years. Throughout that whole period, I have been lucky enough to have been looked after by the wonderful, and patient, Dr Prasad. He has covered many procedures in my mouth, from extraction, and root canal, right up to the most recent procedure, Composite bonding of my broken two front teeth. Do not hesitate to register at this practise, as you will be looked after with care and consideration.
During the lockdown period I was able to see Dr Irfan for a dental emergency I had. I'm so grateful that they have been available throughout this. Gillian the practice manager contacted me and offered me an appointment the same day. I am a long standing patient at this practice and cannot thank them enough for great service they have provided to me throughout the years. Great dentist, staff and management. Thank you all so much.
Susan L.
The Dental Care Center has been an excellent dentist surgery that I have been attending as a patient for many years. When I was young I didn't have a pleasant experience with my local dentist on more than one occasion. I found the dentist at new cross dental care center very reassuring and comforting. The management and reception were also very welcoming.
Stewart S.
Really efficient service and friendly helpful staff, clean and fresh environment
Stephanie P.
Great desk staff and Dentists. Excellent with young children.
Spencer M.
Brilliant service from Dr Mansi Patel – she ensured I was well informed regarding my dental issues and spent a whole consultation discussing my dental history and reviewing my previous scans. She provided the means to communicate out of hours, if I had any further queries. She demonstrated empathy and encouraged collaborative decision making throughout. This is a refreshing approach, speaking from someone who's a healthcare professional. Would recommend!
Sonia M.
I had a wonderful experience at Dental Care Centre. Dr Mani Nasir is fantastic, he listened to me, had my best interests at heart and delivered excellent and professional care. Dr Mani & his nurse Kawtar are an amazing team! I also felt very safe with the measures the practice has put in place in light of covid-19. Thank you!
Simran K.
OTHER DENTAL TREATMENTS AVAILABLE
SPECIALIST TREATMENTS
These treatments use specalist technology, need more involved care, or are for a specific group of patients, like children.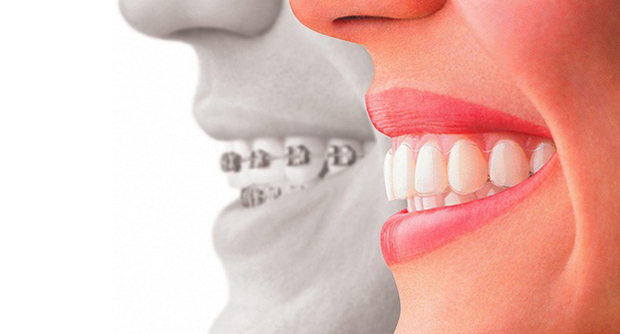 COSMETIC DENTISTRY
From smile makeovers and tooth whitening to invisibraces. We offer a wide range of cosmetic services to guarantee a great smile in 6 months