Range of Orthodontic Treatments we offer
We have access to the widest range of Orthodontic Treatments. If you would like to be seen by a specialist orthodontist only then you can contact our sister clinic Dulwich Dental Office where we have one of the UK's leading orthodontists trained at Guy's Dental Hospital, on a private basis.
Fixed Braces
Braces use an array of brackets, bands, and wires to gradually move the teeth into the right positions over time. Depending on your requirements, there are several kinds of braces, including transparent (ceramic) braces and conventional metal braces.
Clear aligners
As an alternative to braces, transparent orthodontic aligners are quite common. Popular brands include Clear Correct and Invisalign. These systems use a set of personalized, transparent aligner trays to correct your teeth as opposed to requiring brackets and wires. Before transitioning to the following set in the series, you use every set of plates for a period of one to two weeks. Your teeth will gradually move into their right locations thanks to the transparent aligners. Dental Care Centre uses state of the art 4D digital scanning to image and show you the predicted outcome.
Retainers
You'll need a retainer to wear after your orthodontic treatment is over whether you use braces or clear aligners. A fitted dental item called a retainer prevents your teeth from moving from their ideal placements. Retainer included a very thin fixed wire on the back of your teeth that can not be seen or a transparent removable aligner.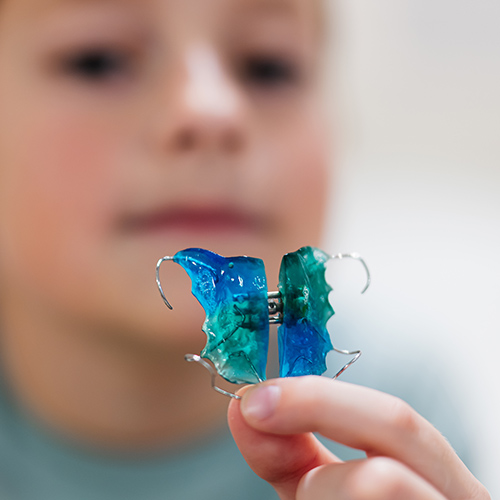 Palate expanders
Some treatments for orthodontics are advised for children. The reason behind this is that a child's facial bones are simpler to bend and manipulate since they are still growing. The upper jaw of a youngster may be made wider with the use of a palate expander. The majority of kids don't need palate expanders. However, when used properly, these tools may provide more space without the necessity for surgery or teeth extractions.
What is Orthodontics?
Orthodontics is a branch of dentistry concerned with preventing and treating jaw and dental irregularities. Braces are usually used in orthodontics to alleviate these dental problems.
An expert who handles such cases and provides the necessary treatments is called an orthodontist.
Orthodontists need to master the diverse techniques and skills beyond the usual curriculum of dental school. Modern orthodontics is concerned with matters relating to aesthetic appeal and the functionality of the mouth, jaw alignment, and teeth straightening.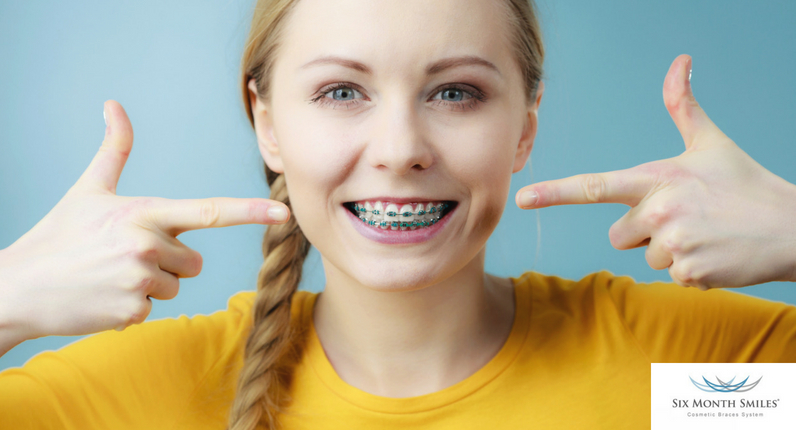 When would you need Orthodontic Treatments?
Orthodontic Treatments become necessary if you have any of the following problems:
Crowded or badly spaced teeth.
Missing (hypodontia) or extra teeth
Irregularly positioned teeth or ectopic teeth.
Decay and/or disease of the gums.
Abnormalities caused by thumb sucking.
Dental trauma.
Premature loss of baby teeth.
What are the benefits of Orthodontic Treatment?
Better aesthetic appearance, a more beautiful smile with a boost to self-esteem.
Teeth straightening gives you smaller chances of cavities and gum disease.
Correcting teeth alignment improves bite.
Reduced risk of accidental injury for protruding teeth.
Eliminating any excessive stress on the jaw.
In addition to the factors mentioned above, Orthodontic Treatments prepare your teeth to undergo any restorative care that may be necessary in the future.
Range of Orthodontic Treatments we offer.
At Dental Care Center, we are proud to offer a number of Orthodontic services that will fulfill your dental requirements. Our treatments include:
Invisalign braces: The invisalign braces treatment, offers an almost invisible way to straighten your teeth. This will be dependent on what is recommended for you after a thorough examination.
Six month smiles: As one of the latest orthodontic treatments, Six Month Smiles is gaining popularity. It works by moving your teeth for a better alignment and lasts, on average, 6 months. The treatment makes use of clear braces and is suitable for those, who want to quickly achieve a beautiful smile.
Fixed Orthodontics: Metal, or Ceramic White Conventional Fixed Braces for Children or Adults at our sister Clinic Dulwich Dental Office.
Here at Dental Care Centre we are Invisalign Platinum Partners which very few clinics have the status off. We work very closely with Invisalign to develop and enhance our patient experience, and to be at the forefront of invisible brace orthodontics. If your case is more complicated or you want to be seen only by a specialist orthodontist, or you want fixed braces please contact our world-class expert in fixed orthodontics at our our sister clinic Dulwich Dental Office .
Dentist Near You
If you require local dentist in London or any type of private or NHS dental treatment in New Cross, Brockley, Crofton Park, Ladywell, Forest Hill, Rushey Green, Nunhead, Peckham, Blackheath, Lee Green, Greenwich, Dulwich, Lewisham, Perry Vale, Camberwell, Downham, Sydenham, Bellingham, Millwall, Eltham , Rotherhithe, Surrey Docks, Herne Hill, Penge, Bermondsey, Gipsy Hill, Grove Park, Crystal Palace, Tulse Hill, Thornton Heath, Charlton, Bermondsey or Deptford contact the Dental Care Centre today.
I have been with this dental practice for the past 10 years and have always received excellent care from my dentist Dr. Prasad. I would recommend this dental practice. Friendly service and a dentist who cares for his patients' dental health .
Undine S.
Had an appointment with Dr Romain Prassad today what a lovely and kind dentist really put me at ease and is doing everything he can to help save my tooth thankyou so much ☺️
Tor M.
I would really recommend this Dental Practice. Dr Kolar is a very attentive dentist who cares about the you as a person as well as about the health of your teeth and gums. He takes time to explain the processes he is leading you through, explains how your dental health has progressed over time and encourages you to take care of your teeth. For the first time in my life I look forward to coming to the dentist!
Toby R.
I have been registered at this dental practice now, for just over 15 years. Throughout that whole period, I have been lucky enough to have been looked after by the wonderful, and patient, Dr Prasad. He has covered many procedures in my mouth, from extraction, and root canal, right up to the most recent procedure, Composite bonding of my broken two front teeth. Do not hesitate to register at this practise, as you will be looked after with care and consideration.
During the lockdown period I was able to see Dr Irfan for a dental emergency I had. I'm so grateful that they have been available throughout this. Gillian the practice manager contacted me and offered me an appointment the same day. I am a long standing patient at this practice and cannot thank them enough for great service they have provided to me throughout the years. Great dentist, staff and management. Thank you all so much.
Susan L.
The Dental Care Center has been an excellent dentist surgery that I have been attending as a patient for many years. When I was young I didn't have a pleasant experience with my local dentist on more than one occasion. I found the dentist at new cross dental care center very reassuring and comforting. The management and reception were also very welcoming.
Stewart S.
Really efficient service and friendly helpful staff, clean and fresh environment
Stephanie P.
Great desk staff and Dentists. Excellent with young children.
Spencer M.
Brilliant service from Dr Mansi Patel – she ensured I was well informed regarding my dental issues and spent a whole consultation discussing my dental history and reviewing my previous scans. She provided the means to communicate out of hours, if I had any further queries. She demonstrated empathy and encouraged collaborative decision making throughout. This is a refreshing approach, speaking from someone who's a healthcare professional. Would recommend!
Sonia M.
I had a wonderful experience at Dental Care Centre. Dr Mani Nasir is fantastic, he listened to me, had my best interests at heart and delivered excellent and professional care. Dr Mani & his nurse Kawtar are an amazing team! I also felt very safe with the measures the practice has put in place in light of covid-19. Thank you!
Simran K.