Dental Hygienist – London's largest dental clinic
Dental Care Centre is one of the largest clinics in London with 3 dedicate dental hygienist surgerys.
Maintaining excellent oral hygiene is essential for your overall health and well-being. Poor oral hygiene can lead to a variety of dental issues, including gum disease, bleeding gums, tooth decay, and bad breath. Regular visits to our dental hygienist can help you:
Prevent Gum Disease: Gum disease, also known as periodontal disease, is a common oral health issue that can lead to tooth loss if left untreated. Our hygienists play a pivotal role in preventing gum disease by removing plaque and tartar buildup from your teeth and gums during hygiene appointments.
Improve Oral Health: Dental hygiene is not just about cleaning your teeth; it's about maintaining the health of your entire oral cavity. Our hygienists provide personalized guidance on oral care routines, which can help you achieve and maintain a beautiful, healthy smile.
Enhance Aesthetic Appeal: In addition to health benefits, regular dental hygiene appointments can also enhance the appearance of your teeth. Stain removal and teeth polishing are integral parts of our hygienist services, leaving you with a brighter and more attractive smile.
Meet Our Skilled Dental Hygienists
At Dental Care Centre UK, we are proud to have a team of highly qualified and experienced dental hygienists. Our hygienists are passionate about promoting oral health and preventing dental issues. They are trained to perform a range of essential services, including:
Thorough Dental Cleaning: During your hygiene appointment, our hygienists will use specialized instruments to remove plaque, tartar, and surface stains from your teeth. This process not only improves the aesthetics of your smile but also helps prevent gum disease and tooth decay.
Personalized Oral Care Plans: Our hygienists work closely with you to develop personalized oral care plans tailored to your unique needs and goals. They provide guidance on brushing and flossing techniques, as well as recommend dental products to maintain your oral health at home.
Stain Removal and Teeth Polishing: If you're concerned about tooth stains affecting the appearance of your smile, our hygienists can effectively remove these stains, leaving your teeth looking whiter and more radiant.
Gum Disease Prevention: Regular hygiene appointments are crucial for preventing gum disease. Our hygienists monitor the health of your gums, offer early detection of any issues, and provide proactive treatments to keep your gums healthy.
Our hygienist will conduct a thorough examination of your teeth and gums to assess your oral health. This examination helps identify any underlying issues that may require treatment.
Dental Cleaning
The heart of your hygiene appointment is the dental cleaning process. Our hygienists use advanced tools and techniques to remove plaque, tartar, and surface stains from your teeth. This process not only improves the health of your teeth and gums but also enhances their appearance.
Personalized Oral Care Plan
Following the cleaning, our hygienist will discuss a personalized oral care plan with you. This plan may include recommendations for at-home care, dietary advice, and future appointments.
Stain Removal and Polishing
If you desire stain removal and teeth polishing, our hygienist will perform these procedures, leaving your teeth looking and feeling refreshed.
Follow-Up Appointments
Maintaining regular hygiene appointments is vital for ongoing oral health. Our team will help you schedule follow-up appointments to ensure your smile stays in optimal condition.
Direct access
You don't have to be referred by a dentist either to see our hygienist. Direct Access means that you can see our hygienist as many times as you wish per year, whether that's twice, quarterly or more frequently. At Dental Care Centre UK, our dental hygienist services go beyond mere teeth cleaning. We are committed to safeguarding your oral health, preventing gum disease, and enhancing the aesthetics of your smile through stain removal and teeth polishing. Our skilled hygienists are here to guide you on your journey to a healthier, more beautiful smile. Choose Dental Care Centre UK for comprehensive dental hygiene services that prioritize your well-being and satisfaction. Contact us today to schedule your hygiene appointment and take the first step towards a brighter, healthier smile. Your oral health is our priority, and we look forward to serving you at our state-of-the-art clinic.
Invisalign Cases Completed
Floors Dental Super Clinic
Hygienist Appointments Completed
Awards and Accreditations
Other General Dental Treatments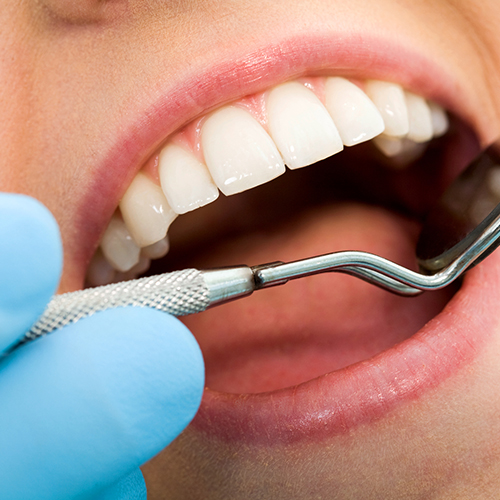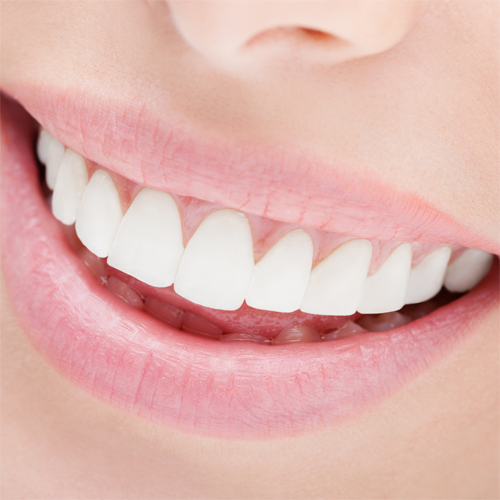 DENTURE STABILISATION
View
ORAL CANCER SCREENING
View
Dentist Near You
If you require local dentist in London or any type of private or NHS dental treatment in New Cross, Aldgate,Battersea,Bow,Bromley,Camden Town,Canary Wharf,Catford,Charing Cross,Finchley,Finsbury,Anerley,Angel,Barbican,Bellingham,Bermondsey,Blackheath,Brockley,Camberwell,Charlton,Chinatown,Clapham,Covent Garden,Crofton Park,Crystal Palace,Deptford,Downham,Dulwich,Eden Park,Elephant and Castle,Eltham,Fitzrovia,Forest Hill,Fulham,Gipsy Hill,Greenwich,Grove Park,Hackney, Hammersmith,Herne Hill,Hither Green,Holborn,King's Cross,Kennington,Kentish Town,Kensington,Knightsbridge,Ladywell,Lee Green,Lewisham,Limehouse,Marylebone,Mayfair,Mile End,Millbank,Millwall,Mottingham,Notting Hill,Nunhead,Oval,Paddington,Parsons Green,Peckham,Penge,Perry Vale,Pimlico,Plumbstead,Poplar,Primrose Hill,Putney,Rotherhithe,Rushey Green,Shepherd's Bush,Shooters Hill,Shoreditch,Sidcup,Soho,St Johns,Streatham,Surrey Docks,Sydenham,Thornton Heath,Tooting,Tulse Hill,Vauxhall,Wembley,Westminster,Wimbledon,Woolwich contact the Dental Care Centre today.
I have been with this dental practice for the past 10 years and have always received excellent care from my dentist Dr. Prasad. I would recommend this dental practice. Friendly service and a dentist who cares for his patients' dental health .
Undine S.
Had an appointment with Dr Romain Prassad today what a lovely and kind dentist really put me at ease and is doing everything he can to help save my tooth thankyou so much ☺️
Tor M.
I would really recommend this Dental Practice. Dr Kolar is a very attentive dentist who cares about the you as a person as well as about the health of your teeth and gums. He takes time to explain the processes he is leading you through, explains how your dental health has progressed over time and encourages you to take care of your teeth. For the first time in my life I look forward to coming to the dentist!
Toby R.
I have been registered at this dental practice now, for just over 15 years. Throughout that whole period, I have been lucky enough to have been looked after by the wonderful, and patient, Dr Prasad. He has covered many procedures in my mouth, from extraction, and root canal, right up to the most recent procedure, Composite bonding of my broken two front teeth. Do not hesitate to register at this practise, as you will be looked after with care and consideration.
During the lockdown period I was able to see Dr Irfan for a dental emergency I had. I'm so grateful that they have been available throughout this. Gillian the practice manager contacted me and offered me an appointment the same day. I am a long standing patient at this practice and cannot thank them enough for great service they have provided to me throughout the years. Great dentist, staff and management. Thank you all so much.
Susan L.
The Dental Care Center has been an excellent dentist surgery that I have been attending as a patient for many years. When I was young I didn't have a pleasant experience with my local dentist on more than one occasion. I found the dentist at new cross dental care center very reassuring and comforting. The management and reception were also very welcoming.
Stewart S.
Really efficient service and friendly helpful staff, clean and fresh environment
Stephanie P.
Great desk staff and Dentists. Excellent with young children.
Spencer M.
Brilliant service from Dr Mansi Patel – she ensured I was well informed regarding my dental issues and spent a whole consultation discussing my dental history and reviewing my previous scans. She provided the means to communicate out of hours, if I had any further queries. She demonstrated empathy and encouraged collaborative decision making throughout. This is a refreshing approach, speaking from someone who's a healthcare professional. Would recommend!
Sonia M.
I had a wonderful experience at Dental Care Centre. Dr Mani Nasir is fantastic, he listened to me, had my best interests at heart and delivered excellent and professional care. Dr Mani & his nurse Kawtar are an amazing team! I also felt very safe with the measures the practice has put in place in light of covid-19. Thank you!
Simran K.
OTHER DENTAL TREATMENTS AVAILABLE
SPECIALIST TREATMENTS
These treatments use specalist technology, need more involved care, or are for a specific group of patients, like children.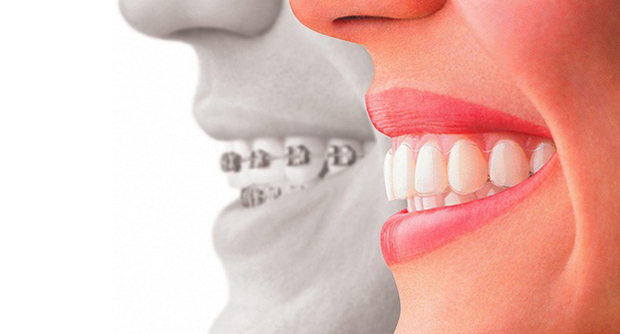 COSMETIC DENTISTRY
From smile makeovers and tooth whitening to invisibraces. We offer a wide range of cosmetic services to guarantee a great smile in 6 months