Do you dream of flashing a brilliant, confident smile that leaves a lasting impression? Your search for teeth whiten ng in London ends here. Our exceptional teeth whitening services, combined with cutting-edge treatments and experienced professionals, promise to transform your smile and boost your confidence. In this comprehensive guide, we'll take you on a journey to discover the wonders of teeth whitening.
The Science Behind Teeth Whitening
Teeth whitening is a safe, non-invasive cosmetic dental procedure designed to remove stains and discoloration from your teeth. The process typically involves one method that is the only legal method in the United Kingdom.
At-Home Whitening Kits: We offer at-home teeth whitening kits. Our team will create custom-fitted trays tailored to your unique dental structure and provide you with professional-grade whitening gel. You can whiten your teeth at your convenience, following our easy-to-follow instructions, until you achieve your desired level of brightness, and continue to whiten for a life time.
The Teeth Whitening Process
Step 1: Initial Consultation
Your journey to a whiter smile commences with an initial consultation at our London clinic. During this session, we will:
Assess your current dental health.
Discuss your teeth whitening goals and expectations.
Determine the best teeth whitening approach tailored specifically to your needs.
Step 2: Treatment
At-Home Whitening Kits:
We'll create custom-fitted trays based on impressions of your teeth.
You'll receive professional-grade whitening gel and detailed instructions.
Wear the trays for a prescribed amount of time each day until your desired level of whiteness is achieved.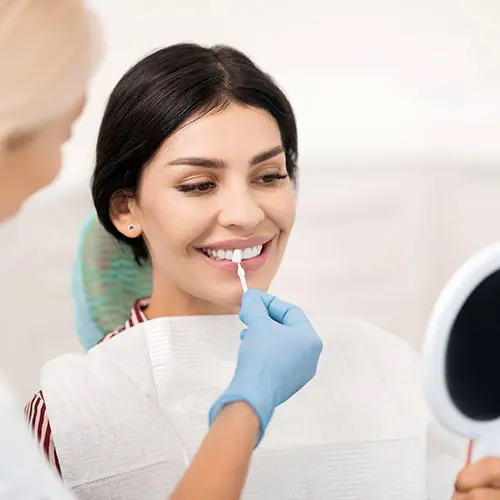 Preparing for Treatment
Before starting your home teeth whitening journey, it's essential to prepare properly:
Ensure your teeth are clean and free from any debris or plaque. Brush and floss thoroughly before proceeding.
Inspect the custom-fitted trays to make sure they are clean and undamaged.
Familiarize yourself with the provided instructions to ensure you understand the process fully.
Applying the Whitening Gel
Filling the Trays
Squeeze a small amount of whitening gel into the trays. Be careful not to overfill; a small drop in each compartment is usually sufficient.
Spread the gel evenly throughout the tray, ensuring that it covers the entire front surface of your teeth.
Inserting the Trays
Carefully place the filled trays over your upper and lower teeth. They should fit comfortably and snugly.
Wipe away any excess gel that may come into contact with your gums, as it can cause irritation.
Wearing the Trays
The recommended wear time for our home teeth whitening kits varies depending on the product. Follow the instructions provided, but most treatments require 30 minutes to an hour per session.
During this time, you can go about your usual activities; the trays are designed to be discreet and comfortable.
Monitoring Progress
While wearing the trays, you can use the shade guide provided to monitor the progress of your whitening. Results may become visible after just a few sessions.
After Whitening
Removing the Trays
After the recommended wear time, carefully remove the trays from your teeth.
Rinse the trays and your mouth thoroughly with water.
Cleaning and Storing
Clean the trays with a soft toothbrush and mild, non-abrasive toothpaste.
Store the trays in their protective case to keep them safe and hygienic.
Maintenance and Post-Treatment Care
Maintaining Your Results
To maintain your newly brightened smile, avoid staining foods and beverages such as coffee, tea, and red wine.
Practice good oral hygiene by brushing and flossing regularly.
Occasional Touch-ups
Depending on your lifestyle and habits, you may need occasional touch-up treatments. Our kits often include extra gel for this purpose.
Absolutely. When performed by trained dental professionals like ours, teeth whitening is a safe and effective cosmetic procedure.
The duration of results varies from person to person. With proper maintenance and care, your brighter smile can last for a lifetime.
Some individuals may experience temporary tooth sensitivity, but our team will take measures to minimize any discomfort during and after treatment.
We have undertaken several thousand whitening procedures and are one of the most experienced clinics in the UK for teeth whitening.
Invisalign Cases Completed
Floors Dental Super Clinic
Hygienist Appointments Completed
Awards and Accreditations
Other Cosmetic Treatments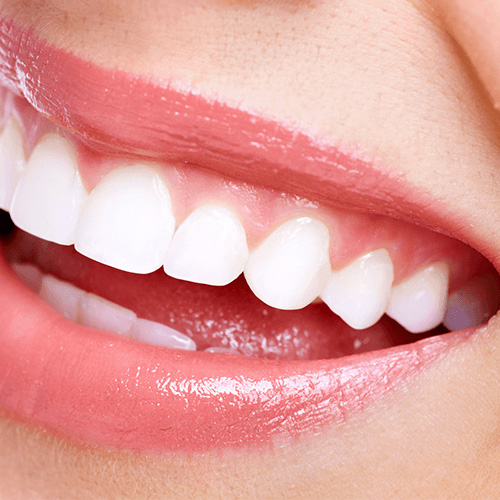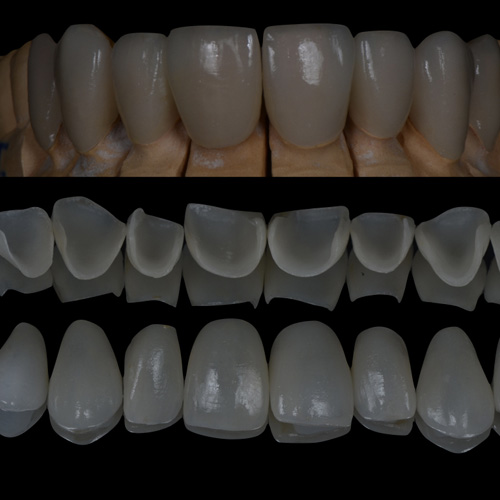 Dentist Near You
If you require local dentist in London or any type of private or NHS dental treatment in New Cross, Brockley, Crofton Park, Ladywell, Forest Hill, Rushey Green, Nunhead, Peckham, Blackheath, Lee Green, Greenwich, Dulwich, Lewisham, Perry Vale, Camberwell, Downham, Sydenham, Bellingham, Millwall, Eltham , Rotherhithe, Surrey Docks, Herne Hill, Penge, Bermondsey, Gipsy Hill, Grove Park, Crystal Palace, Tulse Hill, Thornton Heath, Charlton, Bermondsey or Deptford contact the Dental Care Centre today.
OTHER DENTAL TREATMENTS AVAILABLE
GENERAL DENTISTRY
We have a range of core therapies, from bridges, crowns, root canal and dentures through to Oral Cancer Screening.
SPECIALIST TREATMENTS
These treatments use specalist technology, need more involved care, or are for a specific group of patients, like children.