Wisdom teeth and dental extractions
It is often the case that the wisdom teeth, acting to erupt, are prevented by the teeth in front. As a result, the wisdom teeth will be partially or fully below the level of the gum (more commonly known as impaction). This can cause an infection around the wisdom teeth or cause problems with neighbouring teeth.
Our experienced dental surgeons at the Oral Surgery practice offer wisdom teeth extractions as part of their services. We also have a three-dimensional CT scanner that is often found in hospitals, enabling us to determine the extent of your jaw problem prior to the extractions.
Sedation is available for the teeth extraction procedure if needed. We will discuss all applicable guidelines and instructions with you and adhere to guidelines from the National Institute of Clinical Excellence.
The periodontium may need to be covered around the crown of the tooth before the wisdom tooth may be removed. We have the latest technology such as the piezotome to allow our dentists to perform low, minimally invasive treatments.
Wisdom Teeth Treatment
A wisdom tooth, also called third molar is one of the three molars of human dentition. In moste cases they start to come through the back of our gum and at each corner of the jaw towards the late teens and early twenties. Adults mostly have 4 wisdom teeth which means one in each of the four quadrants, however they can have fewer or more. These extra teeth are known as supernumerary teeth. Wisdom teeth are said to affect other teeth when they grow and become impacted. They are usually extracted by a wisdom teeth removal procedure when or even before this occurs.
Wisdom Tooth Pain and Complications
The lack of room in the human jaw can result in either emergence of these teeth from an angle or below neighbouring teeth; or only partial mergence. In either case, these abnormal emergences are termed "impacted", and are characterised by wisdom tooth pain, which is the type of pain at the back of our jaws when wisdom teeth come out.
Impacted wisdom teeth can trap food and bacteria, initiating a build-up of plaque, which results in further dental complications such as gum disease and tooth decay. However, removal of some impacted wisdom teeth is not advised, as some impacted teeth tend not to cause other dental problems. Nevertheless, some clients tend to go ahead with the procedure of extraction of their impacted wisdom teeth, as in modern days they are not of great benefit, and taking the removal cost to consideration, it is the option many have chosen to protect their smiles.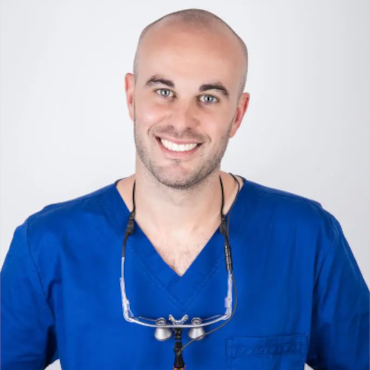 Dr Javier Perez
Dr Javier Perez graduated in dental surgery in 2010. His clinical practice is focused on dental implants and oral surgery, from simple single tooth replacements to complex reconstructions involving both soft and hard tissues.
Dr Javier has completed a Masters in Implant Dentistry MClinDent (Implant) in London over three years and was awarded a diploma in Oral Surgery from the Royal College of Surgeons of England, one of the most prestigious colleges in UK.
Dr Perez has trained in Oral Surgery at the Maxillofacial Unit in the Queen Victoria Hospital NHS Foundation Trust in South England. He is at the forefront of dental implants and oral surgery regularly attending National and International conferences to develop his skills and learn about the latest trends in Implantology.
At Dental Care Centre New Cross our implant team have placed over 5000 implants, often undertaking and being referred cases from other practitioners. We also consult and treat cases where you may have been told that you are unsuitable for dental implants. Having assembled one of the countries leading dental implant teams we can treat the most advanced and complex cases here at Dental Care Centre New Cross.
Outside of work Dr Javier spends the majority of his time with his young family, recently welcoming a new son (October, 2021). He enjoys spending weekends exploring London, especially going to local food markets.
Invisalign Cases Completed
Floors Dental Super Clinic
Hygienist Appointments Completed
Awards and Accreditations
Dentist Near You
If you require local dentist in London or any type of private or NHS dental treatment in New Cross, Brockley, Crofton Park, Ladywell, Forest Hill, Rushey Green, Nunhead, Peckham, Blackheath, Lee Green, Greenwich, Dulwich, Lewisham, Perry Vale, Camberwell, Downham, Sydenham, Bellingham, Millwall, Eltham , Rotherhithe, Surrey Docks, Herne Hill, Penge, Bermondsey, Gipsy Hill, Grove Park, Crystal Palace, Tulse Hill, Thornton Heath, Charlton, Bermondsey or Deptford contact the Dental Care Centre today.
I have been with this dental practice for the past 10 years and have always received excellent care from my dentist Dr. Prasad. I would recommend this dental practice. Friendly service and a dentist who cares for his patients' dental health .
Undine S.
Had an appointment with Dr Romain Prassad today what a lovely and kind dentist really put me at ease and is doing everything he can to help save my tooth thankyou so much ☺️
Tor M.
I would really recommend this Dental Practice. Dr Kolar is a very attentive dentist who cares about the you as a person as well as about the health of your teeth and gums. He takes time to explain the processes he is leading you through, explains how your dental health has progressed over time and encourages you to take care of your teeth. For the first time in my life I look forward to coming to the dentist!
Toby R.
I have been registered at this dental practice now, for just over 15 years. Throughout that whole period, I have been lucky enough to have been looked after by the wonderful, and patient, Dr Prasad. He has covered many procedures in my mouth, from extraction, and root canal, right up to the most recent procedure, Composite bonding of my broken two front teeth. Do not hesitate to register at this practise, as you will be looked after with care and consideration.
During the lockdown period I was able to see Dr Irfan for a dental emergency I had. I'm so grateful that they have been available throughout this. Gillian the practice manager contacted me and offered me an appointment the same day. I am a long standing patient at this practice and cannot thank them enough for great service they have provided to me throughout the years. Great dentist, staff and management. Thank you all so much.
Susan L.
The Dental Care Center has been an excellent dentist surgery that I have been attending as a patient for many years. When I was young I didn't have a pleasant experience with my local dentist on more than one occasion. I found the dentist at new cross dental care center very reassuring and comforting. The management and reception were also very welcoming.
Stewart S.
Really efficient service and friendly helpful staff, clean and fresh environment
Stephanie P.
Great desk staff and Dentists. Excellent with young children.
Spencer M.
Brilliant service from Dr Mansi Patel – she ensured I was well informed regarding my dental issues and spent a whole consultation discussing my dental history and reviewing my previous scans. She provided the means to communicate out of hours, if I had any further queries. She demonstrated empathy and encouraged collaborative decision making throughout. This is a refreshing approach, speaking from someone who's a healthcare professional. Would recommend!
Sonia M.
I had a wonderful experience at Dental Care Centre. Dr Mani Nasir is fantastic, he listened to me, had my best interests at heart and delivered excellent and professional care. Dr Mani & his nurse Kawtar are an amazing team! I also felt very safe with the measures the practice has put in place in light of covid-19. Thank you!
Simran K.