Endodontics – Root Canal Treatment
Endodontics is a field of dentistry that concentrates on problems with the pulp and cells inside a tooth and how to diagnose, avoid, and treat them. Blood arteries, nerves, which are and connective tissue are all found in the pulp of a tooth, which is essential for the growth and upkeep of teeth. "Root canal treatments" are a frequent term for endodontic procedures.
What is the role of our endodontist?
Endodontists are experts in identifying and treating complicated dental pain causes. They function to reduce discomfort while protecting your original tooth. Even badly decaying or broken teeth may be saved by endodontists.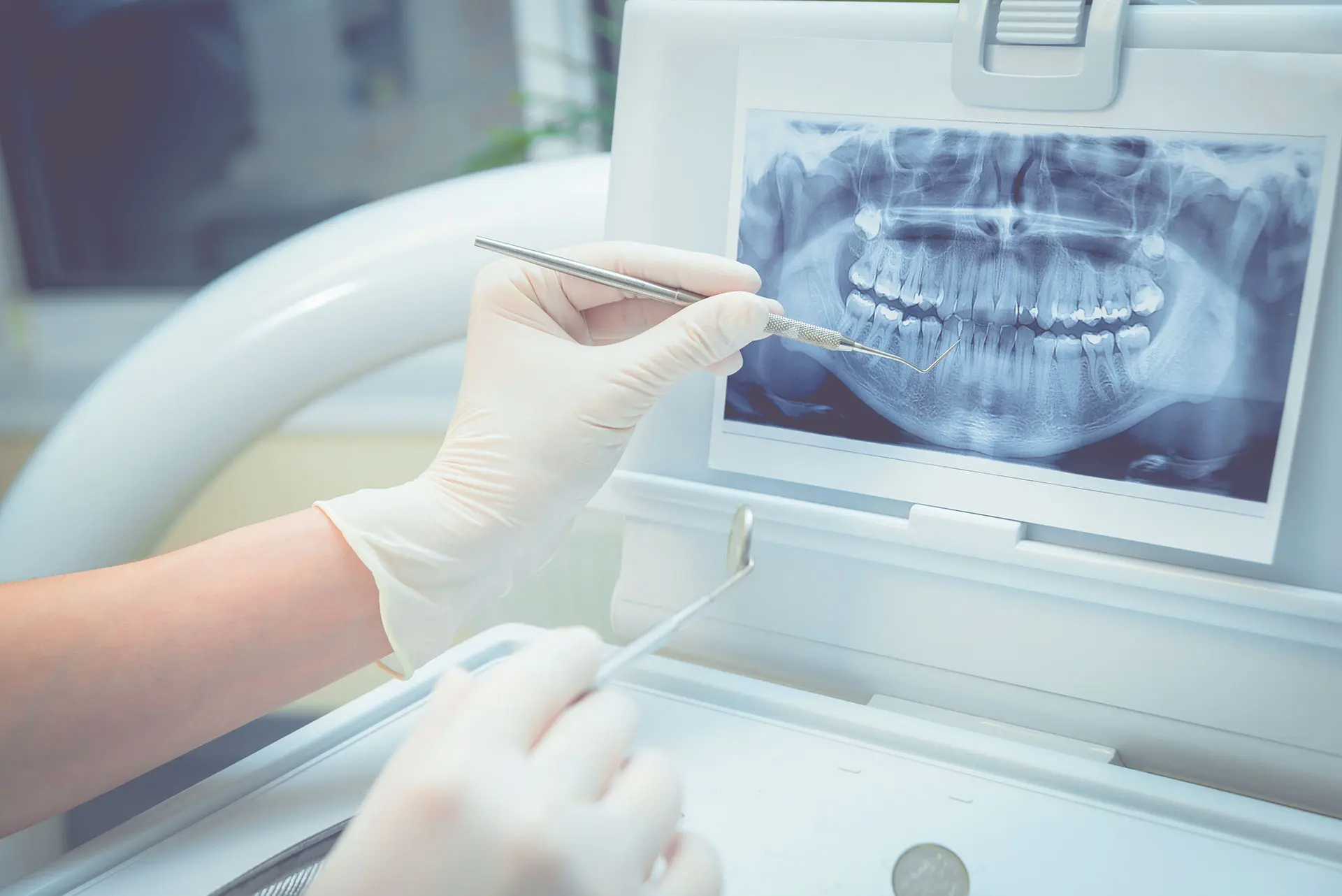 Common causes for seeing an endodontist
Endodontists focus on treating the following conditions that harm the inner pulp and root tissue of teeth:
Tooth decay is the deterioration of a tooth brought on by improper oral hygiene for the teeth and gums. If an unattended cavity weakens the tissues in the root of your tooth, you might visit an endodontist. Pulpitis, necrosis, and infections in the pulp chamber tissue are all conditions brought on by tooth decay.
Tooth injuries: Trauma to your tooth (for example, from a difficult fall).
A tooth abscess is a collection of pus that develops when germs invade your gums or tooth.
Cracked tooth: An injury to your teeth that creates a hole for germs to enter.
Endodontic treatments
Root canal dentists are another name for endodontists. While endodontists and regular dentists also do root canal therapy, specialist endodontists do it considerably more often. Our specialist endodontist is one of the most foremost in the country, with practice exclusively limited to root canal treatments.
Endodontists carry out a variety of procedures:
Root canal: This procedure involves extracting decayed or diseased tooth pulp and sealing the tooth to stop reinfection.
Endodontic retreatment: This procedure involves removing and replacing parts of a failed root canal.
Apicoectomy: A specialized procedure in which the tip or end of a tooth's root is removed.
When the pulp within a tooth gets infected or injured as a result of significant decay, fractures, or trauma, root canal treatment becomes essential. There are various phases in the process:
Diagnosis: To assess the severity of the harm done and the health of the pulp, the endodontist first performs a thorough examination of the tooth, often utilizing digital imaging methods like X-rays.
Anesthetic: to guarantee the patient's comfort during the surgery, local anesthetic is given.
Availability: To reach the pulp chamber, the endodontist makes a small cut in the tooth's crown.
Shaping and Cleaning: The pulp cavity and root canals are carefully cleaned of any diseased or damaged pulp. The residual germs are eventually sanitized shaped, and disinfected from the interior chambers.
Filling in: Following cleaning, gutta-percha, a biocompatible substance, is used to replace the empty gaps. This substance isolates the canals and stops the spread of infection.
Restoration: A temporary or permanent repair, such as a filling or a crown, may be applied to the tooth to regain its functioning and appearance, depending on the severity of the injury.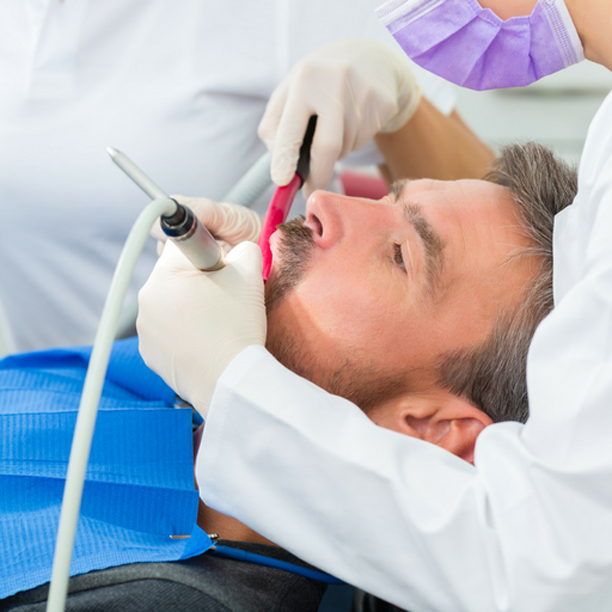 Beyond the Use of Root Canal Therapy
Endodontics goes beyond root canal treatment, despite the fact that it is a fundamental part of the discipline. Endodontists are also adept at conducting endodontic procedures including root-end removal and apicoectomy, which involve cutting away the affected part of a tooth's root. When conventional root canal treatment is insufficient to solve the problem, these operations are used.
When do I need to go to an endodontist?
Any tooth discomfort that persists or worsens should be evaluated.
If you experience any of the following:
Persistent tooth discomfort.
Jaw or mouth discomfort that is not explained.
Sensitive teeth to hot, cold, or sweet meals.
Inflammation around the gums or teeth that are impacted.
If neglected for a long enough period of time, certain toothaches may be hazardous (including variables such as a teeth abscess). If you sustain a mouth injury in a crash or notice any potential infection symptoms, such as:
Fever.
Difficulty swallowing or breathing.
Mouth redness or swelling that extends to your face.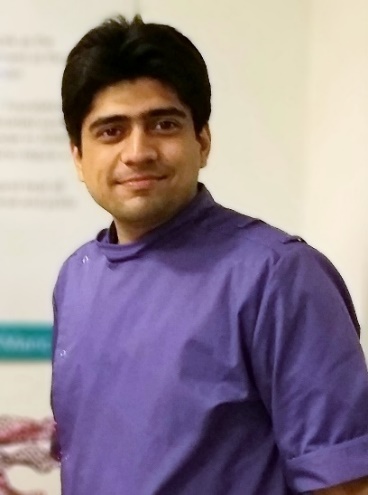 Dr AHMED ALI
Specialist Endodontist
BDS,MSc.(Clin) Endodontics (U.K.),MEndo RCS Ed.
GDC Number 300421
Dr. Ahmed Ali performs all his dental treatments under dental microscope and now accepts referrals for consultations and treatment of complex root canal treatment, root canal retreatment and surgical endodontics, including root end surgery, hemi-section and root resorption repair after given the wide range of Specialist Endodontics training he received at Manchester Dental Hospital,
Patients are referred to him at the practice for treatment focused on saving teeth using the latest techniques and materials.
Ahmed qualified with a Bachelor of Dental surgery (BDS) in 2013. . He then worked as an associate dentist in an exclusively private practices for three years practicing in all aspects of general dentistry. Later, he started his 3-year Specialist postgraduate training residency programme in Endodontics (Specialising in root canal treatment) in 2017 at the Manchester Dental Hospital. During his specialist training, he treated patients referred to the Manchester Dental Hospital for complex root canal treatment and Apicectomy procedures. In 2021, he was awarded the degree of Master's in Clinical Dentistry MSc. (Clin) in Endodontics by University of Manchester.Ahmed successfully completed his Endodontic Specialist training exit examinations (M Endo) at the Royal College of Surgeons of Edinburgh and was elected by the college council as an Endodontics specialist member to the Royal College of Surgeons of Edinburgh.Ahmed always works closely with referring dentists, and in more complex cases, i.e, patients with multiple dental problems, he teams up to ensure that patients get the best outcome in the minimum number of appointments.He continues to enjoy treating patients in a kind, reassuring manner in all aspects of root canal treatments and dentistry. Patients can also book a consultation with Ahmed by calling the practice or by booking an appointment online
here
. (Chose 'Specialist Endodontist' in the 'Reason' drop down menu.
Other Specialist Dental Treatments
INVISALIGN
Straightens your teeth discreetly with a series of clear aligners
View
FACIAL AESTHETICS
Safe and effective line and wrinkle treatments
View
ORTHODONTICS
Choose from a range of teeth straightening treatments
View
PERIODONTAL THERAPY
Treatment and prevention of gum disease
View
ENDODONTICS
Root canal treatment to save the root of a tooth
View
ORAL SURGERY
Complex dental surgery
View
ALL-ON-4 IMPLANTS
Lose teeth in their upper or lower jaw because of tooth decay
View
Dentist Near You
If you require local dentist in London or any type of private or NHS dental treatment in New Cross, Brockley, Crofton Park, Ladywell, Forest Hill, Rushey Green, Nunhead, Peckham, Blackheath, Lee Green, Greenwich, Dulwich, Lewisham, Perry Vale, Camberwell, Downham, Sydenham, Bellingham, Millwall, Eltham , Rotherhithe, Surrey Docks, Herne Hill, Penge, Bermondsey, Gipsy Hill, Grove Park, Crystal Palace, Tulse Hill, Thornton Heath, Charlton, Bermondsey or Deptford contact the Dental Care Centre today.
I have been with this dental practice for the past 10 years and have always received excellent care from my dentist Dr. Prasad. I would recommend this dental practice. Friendly service and a dentist who cares for his patients' dental health .
Undine S.
Had an appointment with Dr Romain Prassad today what a lovely and kind dentist really put me at ease and is doing everything he can to help save my tooth thankyou so much ☺️
Tor M.
I would really recommend this Dental Practice. Dr Kolar is a very attentive dentist who cares about the you as a person as well as about the health of your teeth and gums. He takes time to explain the processes he is leading you through, explains how your dental health has progressed over time and encourages you to take care of your teeth. For the first time in my life I look forward to coming to the dentist!
Toby R.
I have been registered at this dental practice now, for just over 15 years. Throughout that whole period, I have been lucky enough to have been looked after by the wonderful, and patient, Dr Prasad. He has covered many procedures in my mouth, from extraction, and root canal, right up to the most recent procedure, Composite bonding of my broken two front teeth. Do not hesitate to register at this practise, as you will be looked after with care and consideration.
During the lockdown period I was able to see Dr Irfan for a dental emergency I had. I'm so grateful that they have been available throughout this. Gillian the practice manager contacted me and offered me an appointment the same day. I am a long standing patient at this practice and cannot thank them enough for great service they have provided to me throughout the years. Great dentist, staff and management. Thank you all so much.
Susan L.
The Dental Care Center has been an excellent dentist surgery that I have been attending as a patient for many years. When I was young I didn't have a pleasant experience with my local dentist on more than one occasion. I found the dentist at new cross dental care center very reassuring and comforting. The management and reception were also very welcoming.
Stewart S.
Really efficient service and friendly helpful staff, clean and fresh environment
Stephanie P.
Great desk staff and Dentists. Excellent with young children.
Spencer M.
Brilliant service from Dr Mansi Patel – she ensured I was well informed regarding my dental issues and spent a whole consultation discussing my dental history and reviewing my previous scans. She provided the means to communicate out of hours, if I had any further queries. She demonstrated empathy and encouraged collaborative decision making throughout. This is a refreshing approach, speaking from someone who's a healthcare professional. Would recommend!
Sonia M.
I had a wonderful experience at Dental Care Centre. Dr Mani Nasir is fantastic, he listened to me, had my best interests at heart and delivered excellent and professional care. Dr Mani & his nurse Kawtar are an amazing team! I also felt very safe with the measures the practice has put in place in light of covid-19. Thank you!
Simran K.
OTHER DENTAL TREATMENTS AVAILABLE
GENERAL DENTISTRY
We have a range of core therapies, from bridges, crowns, root canal and dentures through to Oral Cancer Screening.
COSMETIC DENTISTRY
From smile makeovers and tooth whitening to invisibraces. We offer a wide range of cosmetic services to guarantee a great smile in 6 months