Invisalign Aligners from £37.70 per month
Invisalign helps straighten your teeth discreetly with a series of clear aligners.
If you have crooked teeth, it can affect your health and self-esteem. Misaligned teeth can create holes that collect plaque and lead to periodontal disease and tooth decay.
Crowded teeth may result in a speech impediment and interfere with your ability to chew food. Not only that, but this can cause your teeth to become worn down and affect your jaw.
If you are searching for a significant change that will reposition your teeth, Invisalign aligners are the best solution for you. Utilising the latest developments in Align Technology, this revolutionary treatment will not only give you a new smile, but it will also act as a non-invasive alternative to conventional braces.
Invisalign can take 6-9 months to straighten your teeth, depending on needs and case complexity. Upon your Invisalign consultation, your dentist will inform you of the duration of your treatment.
Your orthodontist will provide additional clear aligners to keep your treatment on track. In some cases, the number of aligners worn during treatment is between 18 and 30, but that is dependent on every individual case.
Comfortable and Invisible
When people are talking about getting braces nowadays, they're not talking about those wired, painful train tracks from years past. It is all about orthodontic appliances called Invisalign. They are comfortable, clear braces for your teeth.
Once they're ready, they can be worn straight away. The beauty of Invisalign is that it's so discreet. People won't suspect that you have them in. Your dentist will discuss with you how many hours of the day you must keep the aligners in for, however you can take them out to eat and brush your teeth.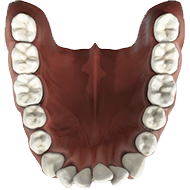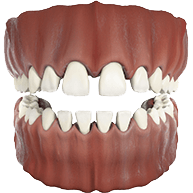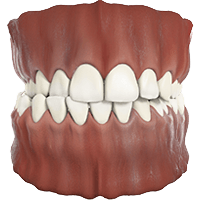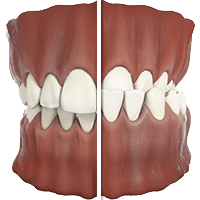 Invisalign Before and After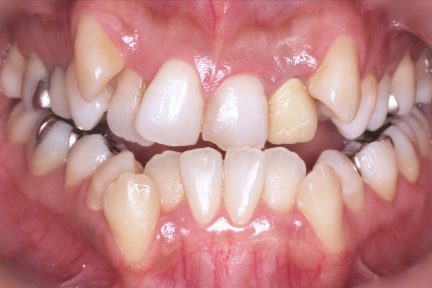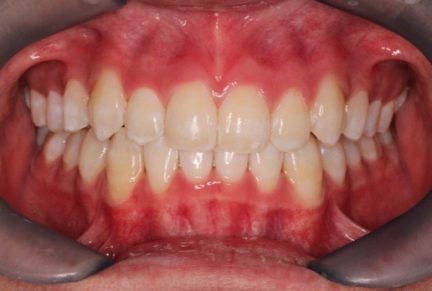 Patients Stories
Invisalign has treated over 5 million people worldwide. That is almost 5 million different Invisalign stories. Here are some of them.
Mikala's Invisalign Experience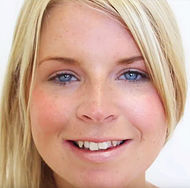 One of my teeth was really sticking out and I was absolutely paranoid about it. It was on my mind when speaking to somebody up close, when photographs were taken – I felt awful and wanted it fixed but I thought I was too grown up for metal braces.
Kirsty's Invisalign Experience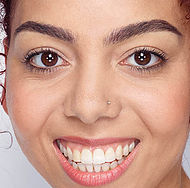 I wanted to straighten my teeth. I didn't like that they were crooked and overcrowded. Because of that, I didn't like my smile
Shorter Treatment time.
A typical Invisalign® case takes about six months to a year from start to finish. You'll see your doctor every 6 to 8 weeks and see how you're progressing. Every few visits you will be given additional aligners to continue your treatment. Commonly, the number of aligners worn during treatment is between 18 and 30, however treatment time and number of aligners will vary from case to case.
Invisible and comfortable.
Invisalign® is an invisible solution. You won't draw undue attention to your mouth while in treatment. In fact, practically no one will know you're wearing them unless you tell them.
Hundreds of thousands of people have already perfected their smile. Maybe it's time you were one of them.
Dental Care Centre offer Invisalign treatment to discreetly straighten teeth with a series of clear aligners.
Other Cosmetic Treatments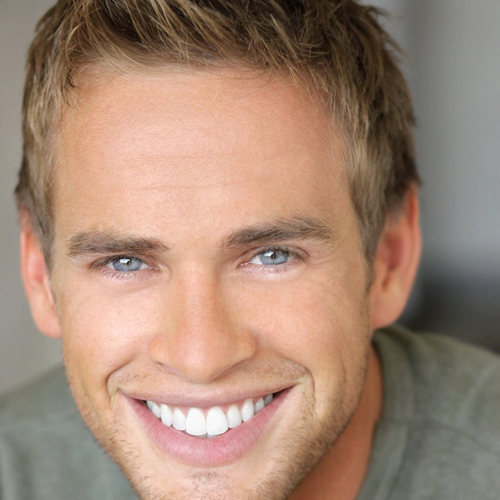 Invisalign Cases Completed
Floors Dental Super Clinic
Hygienist Appointments Completed
Awards and Accreditations
Dentist Near You
If you require local dentist in London or any type of private or NHS dental treatment in New Cross, Brockley, Crofton Park, Ladywell, Forest Hill, Rushey Green, Nunhead, Peckham, Blackheath, Lee Green, Greenwich, Dulwich, Lewisham, Perry Vale, Camberwell, Downham, Sydenham, Bellingham, Millwall, Eltham , Rotherhithe, Surrey Docks, Herne Hill, Penge, Bermondsey, Gipsy Hill, Grove Park, Crystal Palace, Tulse Hill, Thornton Heath, Charlton, Bermondsey or Deptford contact the Dental Care Centre today.
OTHER DENTAL TREATMENTS AVAILABLE
GENERAL DENTISTRY
We have a range of core therapies, from bridges, crowns, root canal and dentures through to Oral Cancer Screening.
SPECIALIST TREATMENTS
These treatments use specalist technology, need more involved care, or are for a specific group of patients, like children.