Flexible Dentures
Flexible Dentures have revolutionized the field of removable dental prosthetics. These advanced dentures are crafted from a flexible, biocompatible material that provides exceptional comfort while seamlessly blending with your natural oral aesthetics. Patients opt for Flexible Dentures for a range of compelling reasons:
Comfortable Fit: Unlike traditional rigid dentures, Flexible Dentures adapt and flex with the movements of your mouth, reducing discomfort, pressure points, and sore spots.
Aesthetically Pleasing: The gum-colored base and tooth-like appearance of Flexible Dentures create a lifelike, natural smile, boosting your self-confidence.
Durability: The flexible material used in these dentures is resilient, resistant to breakage, and less likely to chip or crack compared to traditional acrylic dentures.
Biocompatibility: Flexible Dentures are hypoallergenic and bio-compatible, making them an excellent choice for individuals with sensitive oral tissues.
Customization: Each set of Flexible Dentures is individually customized to match your unique oral anatomy, ensuring a snug and secure fit.
Why Dental Care Centre UK for Your Flexible Dentures?
At Dental Care Centre UK, we set the standard for excellence in providing Flexible Denture treatments in London. Here's why our clinic is the top choice for patients seeking superior comfort, aesthetics, and functionality in their dental prosthetics:
1. World-Class Expertise
Our clinic boasts a team of highly skilled and experienced prosthodontists who specialize in Flexible Dentures. Their expertise and proficiency in crafting and fitting these dentures ensure your treatment journey is in the hands of true professionals.
2. London's Largest and Most Experienced Clinic
Dental Care Centre UK holds the distinction of being the largest and most experienced dental clinic in London. Our extensive experience in providing Flexible Denture treatments has allowed us to refine our processes, ensuring efficiency, precision, and successful outcomes.
3. Cutting-Edge Technology
We continually invest in the latest prosthodontic technologies and equipment to enhance the Flexible Denture experience for our patients. Our commitment to staying at the forefront of dental advancements guarantees you receive the highest standard of care.
4. Personalized Treatment Plans
We understand that every patient is unique, and your Flexible Denture should reflect that. Our prosthodontists will create a personalized treatment plan tailored to your specific needs, ensuring the best possible results for your smile restoration.
5. Comprehensive Consultations
Your Flexible Denture journey begins with an in-depth consultation at Dental Care Centre UK. During this visit, we will:
Listen to your dental goals and concerns.
Perform a comprehensive examination of your oral health and jaw structure.
Discuss your treatment options and provide recommendations based on your unique needs.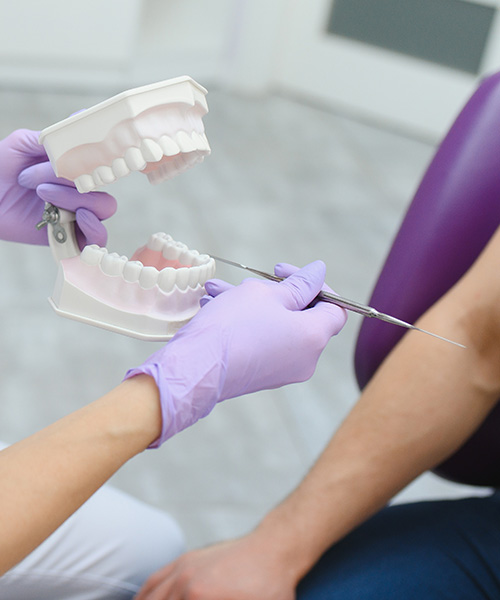 The Flexible Denture Process
Understanding the Flexible Denture process is essential for a successful and comfortable treatment journey. Let's explore the various stages involved in crafting and fitting your Flexible Dentures:
1. Initial Consultation
Your journey to a comfortable and confident smile begins with an initial consultation at Dental Care Centre UK. During this crucial visit, our experienced prosthodontist will take the time to:
Listen to your dental goals, concerns, and expectations.
Perform a comprehensive examination of your oral health, including an assessment of your gum tissues, remaining teeth, and jaw structure.
Discuss your treatment options and provide recommendations based on your unique needs and preferences.
The initial consultation is an opportunity for you to share your smile aspirations and for our prosthodontist to gather essential information about your oral health.
2. Treatment Planning and Customization
Following the initial consultation, our dental team will collaborate to create a personalized Flexible Denture treatment plan tailored to address your specific concerns and goals. This comprehensive plan considers various factors, including:
The number of missing teeth: Determining the extent of tooth replacement required.
The condition of your oral tissues: Ensuring the health and stability of your gum tissues and any remaining natural teeth.
Aesthetic preferences: Discussing your desired smile appearance to achieve a seamless, natural look.
3. Impression and Mold Creation
Precise impressions of your mouth are essential for the fabrication of your Flexible Dentures. These impressions serve as the foundation for creating dentures that fit comfortably and securely within your oral cavity. Our dental team will take meticulous care to ensure accurate impressions are obtained.
4. Fabrication of Flexible Dentures
Once the impressions are obtained, your Flexible Dentures will be meticulously crafted using a specialized, flexible resin material. This unique material offers several advantages:
Lightweight: Flexible Dentures are notably lightweight, providing superior comfort during wear.
Durability: The flexible resin material is highly durable, resistant to breakage, chipping, or cracking.
Biocompatibility: Flexible Dentures are hypoallergenic and biocompatible, making them suitable for individuals with sensitive gum tissues.
The fabrication process ensures that your dentures are customized to match your unique oral anatomy and aesthetic preferences.
5. Fitting and Adjustment
With your Flexible Dentures fabricated, it's time for a fitting appointment at Dental Care Centre UK. During this crucial visit, our prosthodontist will ensure that your dentures:
Fit comfortably within your oral cavity.
Align properly with your natural teeth and bite.
Provide optimal aesthetics for a natural-looking smile.
Any necessary adjustments or fine-tuning will be made to achieve the perfect fit and appearance. We prioritize your comfort and aesthetics to ensure your satisfaction with your new dentures.
Aftercare and Maintenance
Maintaining your Flexible Dentures and overall oral health is straightforward. Regular check-ups and cleanings at Dental Care Centre UK, along with proper denture care practices, will help ensure the longevity, comfort, and aesthetics of your dentures.
Valplast Flexible Partial Dentures
The Valplast Flexible Partial is a rigid but removable partial that is lightweight and nearly invisible. It's nearly impossible to tell the support away from the wearer. Most Valplast Flexible Partials are fabricated without a metal frame and made out of a sturdy, flexible plastic material that securely attaches to existing teeth and soft tissue.
Ongoing care
Even if you have lost all your teeth, you still need to schedule regular appointments so we can check for signs of oral disease, including mouth cancer. You must also care for your mouth, brushing your gums, tongue and palate daily, as well as properly cleaning your dentures.
Dentures can be partial, when they are precisely fitted around your own natural teeth, or they can be full dentures if you have lost all of your own teeth. Dentures can be made of plastic, or with a metal framework.
Other General Dental Treatments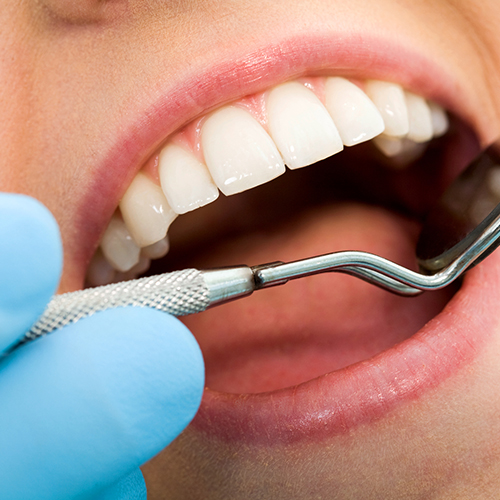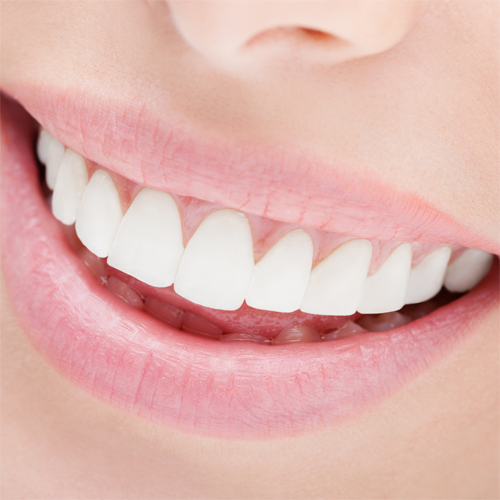 DENTURE STABILISATION
View
ORAL CANCER SCREENING
View
Dentist Near You
If you require local dentist in London or any type of private or NHS dental treatment in New Cross, Brockley, Crofton Park, Ladywell, Forest Hill, Rushey Green, Nunhead, Peckham, Blackheath, Lee Green, Greenwich, Dulwich, Lewisham, Perry Vale, Camberwell, Downham, Sydenham, Bellingham, Millwall, Eltham , Rotherhithe, Surrey Docks, Herne Hill, Penge, Bermondsey, Gipsy Hill, Grove Park, Crystal Palace, Tulse Hill, Thornton Heath, Charlton, Bermondsey or Deptford contact the Dental Care Centre today.
I have been with this dental practice for the past 10 years and have always received excellent care from my dentist Dr. Prasad. I would recommend this dental practice. Friendly service and a dentist who cares for his patients' dental health .
Undine S.
Had an appointment with Dr Romain Prassad today what a lovely and kind dentist really put me at ease and is doing everything he can to help save my tooth thankyou so much ☺️
Tor M.
I would really recommend this Dental Practice. Dr Kolar is a very attentive dentist who cares about the you as a person as well as about the health of your teeth and gums. He takes time to explain the processes he is leading you through, explains how your dental health has progressed over time and encourages you to take care of your teeth. For the first time in my life I look forward to coming to the dentist!
Toby R.
I have been registered at this dental practice now, for just over 15 years. Throughout that whole period, I have been lucky enough to have been looked after by the wonderful, and patient, Dr Prasad. He has covered many procedures in my mouth, from extraction, and root canal, right up to the most recent procedure, Composite bonding of my broken two front teeth. Do not hesitate to register at this practise, as you will be looked after with care and consideration.
During the lockdown period I was able to see Dr Irfan for a dental emergency I had. I'm so grateful that they have been available throughout this. Gillian the practice manager contacted me and offered me an appointment the same day. I am a long standing patient at this practice and cannot thank them enough for great service they have provided to me throughout the years. Great dentist, staff and management. Thank you all so much.
Susan L.
The Dental Care Center has been an excellent dentist surgery that I have been attending as a patient for many years. When I was young I didn't have a pleasant experience with my local dentist on more than one occasion. I found the dentist at new cross dental care center very reassuring and comforting. The management and reception were also very welcoming.
Stewart S.
Really efficient service and friendly helpful staff, clean and fresh environment
Stephanie P.
Great desk staff and Dentists. Excellent with young children.
Spencer M.
Brilliant service from Dr Mansi Patel – she ensured I was well informed regarding my dental issues and spent a whole consultation discussing my dental history and reviewing my previous scans. She provided the means to communicate out of hours, if I had any further queries. She demonstrated empathy and encouraged collaborative decision making throughout. This is a refreshing approach, speaking from someone who's a healthcare professional. Would recommend!
Sonia M.
I had a wonderful experience at Dental Care Centre. Dr Mani Nasir is fantastic, he listened to me, had my best interests at heart and delivered excellent and professional care. Dr Mani & his nurse Kawtar are an amazing team! I also felt very safe with the measures the practice has put in place in light of covid-19. Thank you!
Simran K.
OTHER DENTAL TREATMENTS AVAILABLE
SPECIALIST TREATMENTS
These treatments use specalist technology, need more involved care, or are for a specific group of patients, like children.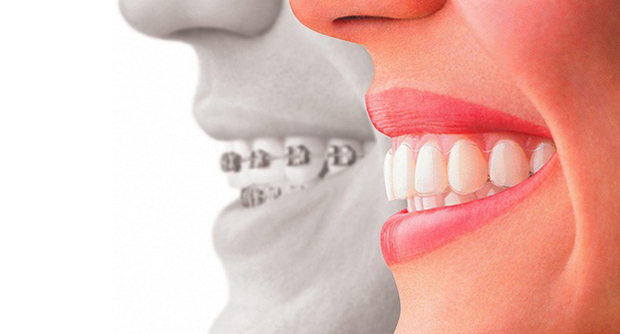 COSMETIC DENTISTRY
From smile makeovers and tooth whitening to invisibraces. We offer a wide range of cosmetic services to guarantee a great smile in 6 months