Emergency Dentist Tulse Hill
Specialist Emergency Dental Treatment
If you contact us, our friendly team will promptly schedule an appointment for you with one of our dentists. During the examination, we will identify the cause of your discomfort and guide you through the available choices so that you can make informed decisions about what to do next.
Our emergency dental experts have vast experience in various procedures such as extractions, abscess treatment, and root canal surgery. Hence, we can assist you with any required treatment without any hesitation.
Local Emergency Dentist Tulse Hill
In case of an emergency dental requirement, it is advisable to seek immediate assistance from a dentist. Our dental practice provides appointments for all kinds of dental emergencies ranging from toothache to broken crowns, chipped teeth, abscesses, facial swelling, and trauma. We ensure to provide adequate care for your injuries to prevent further dental issues and complications in the future.
The injured area will be carefully inspected and evaluated, which may involve the use of dental x-rays to assess the full extent of the injury. Depending on the level of pain experienced, local anaesthetic may be administered to numb the affected area. The damaged teeth will either be temporarily or permanently restored based on the specific situation. In more severe cases, the affected tooth may need to be removed, and the possibility of implant treatment will be explored.
After receiving urgent dental care, your teeth can appear completely new. The dentist will evaluate the extent of the harm and suggest the most effective solution for restoring your teeth. Two possible remedies for mending chips, cracks, and other dental damage are bonding and veneers. Bonding is a technique that uses tooth-coloured resin to fill in small fissures or fractures, while veneers are slim shells that are individually constructed to fit over the facial surface of your teeth and conceal any imperfections. These procedures can enhance the look and performance of your teeth, resulting in a renewed and improved sensation.
Emergency dental treatments not only fix dental damage but also deal with other mouth-related problems that can affect your oral health. Scaling and root planing or deep cleanings are some procedures that help eliminate plaque and tartar build-up, which, in turn, reduce the chances of tooth decay and gum disease. Additionally, braces or Invisalign may also be used during an emergency to address orthodontic issues and straighten crooked teeth for a better bite alignment and aesthetic appearance. By catering to both the functional and aesthetic requirements, emergency dental treatments can ensure a healthy and beautiful smile that you can flaunt with pride. With proper treatment and follow-up care, your teeth can remain healthy and look new for many years to come.
Emergency Dental Treaments
Toothache: Floss your teeth and rinse your mouth with warm water to remove debris. Apply something cold to your cheek to help swelling. Don't use painkiller gels near the sore tooth as they can burn the gums and cause further pain. Visit your dentist ASAP.
Chipped / Broken Teeth: Save any remaining pieces of teeth and rinse thoroughly. Rinse your mouth with warm water and, if necessary, apply gauze to the injured site to stop bleeding. A cold compress applied to your cheek can help swelling and soothe pain. Book an emergency dentist appointment.
Knocked-out teeth: Hold onto the crown (the bottom part of the tooth) and remove the dirt very carefully from the tooth root if there is any. Don't scrub away any remaining tissue fragments. If possible, very gently place the tooth back in the socket and contact your dentist. If that proves too difficult, keep it bathed inside your cheek, with your saliva. In children, keep it in some milk.
Partially dislodged (extruded) tooth: Apply a cold compress to your cheek to ease the pain. Take over-the-counter pain medication if necessary. See your dentist ASAP.
Lost filling: As a temporary solution, use dental temporary filling material from a chemist or sugar-free chewing gum to bridge the cavity. Your dentist will replace your filling during your emergency appointment.
Lost crown: Book an emergency dentist appointment and bring the crown with you. If possible, apply dental cement/denture adhesive or toothpaste to the inner surface of the crown beforehand and try to place it back over the tooth.
Trapped object between teeth: Attempt to gently remove the object with dental floss. If the object cannot be taken out, contact your dentist right away.
Broken braces or wires: Rinse your mouth with salt water to keep your mouth clean and ease the pain. You may be able to push the wire back into place using a soft pencil eraser. Call your dentist if the wire won't move back into place or is broken.
Loose brackets and bands: Loose braces can be temporarily reattached with orthodontic wax before your dentist fixes them. If a band becomes loose, save it and call your dentist to have it reattached.
Abscesses: Abscesses are serious infections that form under teeth and spread if left untreated. Book an emergency appointment with your dentist right away if you notice any painful swelling in your mouth. In the meantime, rinse your mouth with salt water to relieve pain and draw pus to the surface.
Soft tissue injuries: Injuries to the cheeks, gums, tongue and lips often bleed and require immediate dental treatment. In the meantime, ease the pain by rinsing your mouth with salt water. To control the bleeding, apply pressure to the site with gauze for 15-20 minutes. You can also hold a hot compress to your cheek for 5-10 minutes.
All emergency dental cases are promptly handled and treatment is provided on the very same day.
Each and every patient is given a customised treatment plan and a quotation.
We gladly accept nervous patients at our practice, suffering from any type of dental trauma.
We provide our patients with expert dental care and strive to accommodate anyone in need of urgent treatment – you don't need to be registered with us to book an emergency dentist appointment. Get in touch with us over the phone and we will fit you in with one of our friendly and experienced dentists, discuss your symptoms, and give advice on pain management.
If you are searching for emergency services from a top-notch dental facility, call our office and our multi-award-winning team will diagnose and treat you. We are able to offer same day appointments and have access to the most comprehensive emergency dental services in New Cross and London.
Our team is composed of dentists who can take care of all types of severe and urgent injuries, including sudden tooth injuries. With state of the art technology such as the three dimensional ct scanner, we will be able to provide the most accurate diagnosis and treatment.
Other Cosmetic Treatments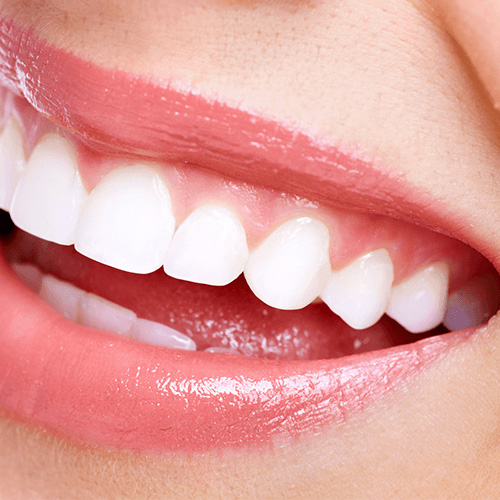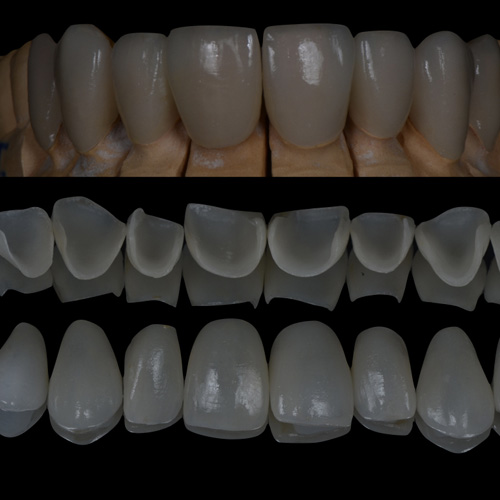 Invisalign Cases Completed
Floors Dental Super Clinic
Hygienist Appointments Completed
Awards and Accreditations
Dentist Near You
If you require local dentist in London or any type of private or NHS dental treatment in New Cross, Brockley, Crofton Park, Ladywell, Forest Hill, Rushey Green, Nunhead, Peckham, Blackheath, Lee Green, Greenwich, Dulwich, Lewisham, Perry Vale, Camberwell, Downham, Sydenham, Bellingham, Millwall, Eltham , Rotherhithe, Surrey Docks, Herne Hill, Penge, Bermondsey, Gipsy Hill, Grove Park, Crystal Palace, Tulse Hill, Thornton Heath, Charlton, Bermondsey or Deptford contact the Dental Care Centre today.
OTHER DENTAL TREATMENTS AVAILABLE
GENERAL DENTISTRY
We have a range of core therapies, from bridges, crowns, root canal and dentures through to Oral Cancer Screening.
SPECIALIST TREATMENTS
These treatments use specalist technology, need more involved care, or are for a specific group of patients, like children.