Invisalign – Discreet aligners
Invisalign clear aligners are an extremely precise and technologically advanced teeth straightening procedure. Created individually to your mouth and designed to your weight and tooth size requirements, they are removable to allow you to consume, drink, and brush your teeth. Invisalign clear aligners remedy both simple and complex teeth alignment and bite issues.
Since aligners aren't noticeable with your mouth, they'll be much more comfortable to wear than braces. Each Invisalign aligner is customized for the treatment plan of the patient, so it's more comfortable than typical braces.
We understand that Invisalign is only one step in having better dental habits. Our dental clinic can serve your dental needs, so contact us today if you wish to get some more information about our dentistry solutions.
Shorter Treatment time.
Typically, it can take around 6 months to a year to finalize a treatment using an Invisalign procedure. Throughout the treatment, your orthodontist will use x-rays and scans of your teeth to create three-dimensional treatment plans. Clear aligners, or Invisalign, from Invisalign are produced from a strong material to withstand any bending or breaking and are particularly fitted to fit your gum line as they wrap around each tooth.
As your aligners are removable, you can also eat all your favourite foods without restrictions. You may need to periodically replace your Invisalign aligners every one to two weeks. The aligners are designed to gently force your teeth into their desired locations.
Invisible and comfortable.
The Invisalign teeth-straightening procedure is virtually undetectable in contrast to traditional fixed braces, allowing you to freely smile throughout your care. Invisalign is a great option for adolescents and adults alike. If you wear the custom-made, transparent, and removable aligners, you'll speak, eat, and live normally, without the discomfort or appearance of wires or brackets.
This discreet tooth straightening option is designed for success from start to finish. Comfortable to wear, your removable aligners will straighten your teeth right before your eyes. Invisalign is such a great option for patients with dental misalignment who are not in search of the "Hollywood smile" but only an improvement in their current state.
Other Cosmetic Treatments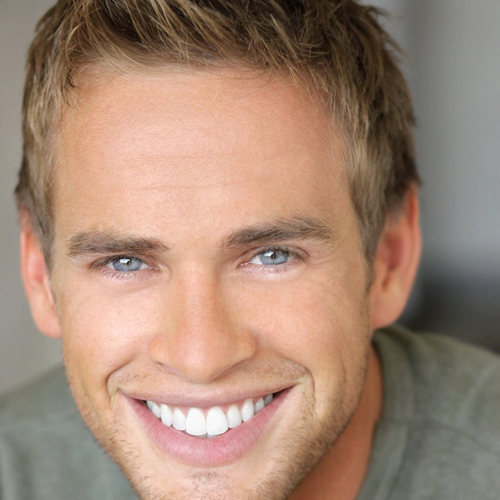 Invisalign Cases Completed
Floors Dental Super Clinic
Hygienist Appointments Completed
Awards and Accreditations
Dentist Near You
If you require local dentist in London or any type of private or NHS dental treatment in New Cross, Brockley, Crofton Park, Ladywell, Forest Hill, Rushey Green, Nunhead, Peckham, Blackheath, Lee Green, Greenwich, Dulwich, Lewisham, Perry Vale, Camberwell, Downham, Sydenham, Bellingham, Millwall, Eltham , Rotherhithe, Surrey Docks, Herne Hill, Penge, Bermondsey, Gipsy Hill, Grove Park, Crystal Palace, Tulse Hill, Thornton Heath, Charlton, Bermondsey or Deptford contact the Dental Care Centre today.
I have been with this dental practice for the past 10 years and have always received excellent care from my dentist Dr. Prasad. I would recommend this dental practice. Friendly service and a dentist who cares for his patients' dental health .
Undine S.
Had an appointment with Dr Romain Prassad today what a lovely and kind dentist really put me at ease and is doing everything he can to help save my tooth thankyou so much ☺️
Tor M.
I would really recommend this Dental Practice. Dr Kolar is a very attentive dentist who cares about the you as a person as well as about the health of your teeth and gums. He takes time to explain the processes he is leading you through, explains how your dental health has progressed over time and encourages you to take care of your teeth. For the first time in my life I look forward to coming to the dentist!
Toby R.
I have been registered at this dental practice now, for just over 15 years. Throughout that whole period, I have been lucky enough to have been looked after by the wonderful, and patient, Dr Prasad. He has covered many procedures in my mouth, from extraction, and root canal, right up to the most recent procedure, Composite bonding of my broken two front teeth. Do not hesitate to register at this practise, as you will be looked after with care and consideration.
During the lockdown period I was able to see Dr Irfan for a dental emergency I had. I'm so grateful that they have been available throughout this. Gillian the practice manager contacted me and offered me an appointment the same day. I am a long standing patient at this practice and cannot thank them enough for great service they have provided to me throughout the years. Great dentist, staff and management. Thank you all so much.
Susan L.
The Dental Care Center has been an excellent dentist surgery that I have been attending as a patient for many years. When I was young I didn't have a pleasant experience with my local dentist on more than one occasion. I found the dentist at new cross dental care center very reassuring and comforting. The management and reception were also very welcoming.
Stewart S.
Really efficient service and friendly helpful staff, clean and fresh environment
Stephanie P.
Great desk staff and Dentists. Excellent with young children.
Spencer M.
Brilliant service from Dr Mansi Patel – she ensured I was well informed regarding my dental issues and spent a whole consultation discussing my dental history and reviewing my previous scans. She provided the means to communicate out of hours, if I had any further queries. She demonstrated empathy and encouraged collaborative decision making throughout. This is a refreshing approach, speaking from someone who's a healthcare professional. Would recommend!
Sonia M.
I had a wonderful experience at Dental Care Centre. Dr Mani Nasir is fantastic, he listened to me, had my best interests at heart and delivered excellent and professional care. Dr Mani & his nurse Kawtar are an amazing team! I also felt very safe with the measures the practice has put in place in light of covid-19. Thank you!
Simran K.
OTHER DENTAL TREATMENTS AVAILABLE
GENERAL DENTISTRY
We have a range of core therapies, from bridges, crowns, root canal and dentures through to Oral Cancer Screening.
SPECIALIST TREATMENTS
These treatments use specalist technology, need more involved care, or are for a specific group of patients, like children.