Emergency Dentist Bellingham
Professional Emergency Dentist
In case of an urgent need for dental care, it is highly recommended to seek the assistance of a dentist without any delay. Our dental clinic provides prompt appointments for all sorts of dental emergencies ranging from tooth pain, fractured or lost crowns, chipped teeth and fillings, to abscesses, facial swelling, and trauma. Our services ensure that your dental injuries are properly treated, reducing the risk of any further dental issues or complications in the future.
In case of a dental emergency, we understand the stress and pain it can cause and suggest that you contact us immediately. Our team will prioritise your appointment and ensure that you feel calm and comfortable during the treatment.
Our experienced emergency dentists are highly experienced in performing all dental procedures, including extractions, abscess treatment, and root canal surgery. Whatever your dental needs may be, we can assist you with the necessary treatment.
Expert Emergency Dental Service – Bellingham
Dental Care Centre deals with patients who face unforeseen dental issues on a regular basis. They empathise with the anxiety and discomfort caused by dental pain, injury, and disease that can disrupt your routine.
It is important to address dental emergencies immediately as they can occur at any time, even during non-business hours. For instance, you could be having a pleasant meal on a weekend break and suddenly lose a dental crown or chip a tooth. In such cases, it is advisable to seek help from an experienced professional. Our dental office is always available to assist you with any dental issues, even outside of regular business hours. If you contact us after hours, we will make every effort to connect you with a staff member who can provide consultation over the phone.
By utilising our gentle and knowledgeable approach, we efficiently restore a sense of calm. Once we have resolved your initial issue, we can explore further treatment that encourages sustained oral wellness.
Registration is not a prerequisite for using our emergency dental service. We acknowledge the intense agony caused by dental issues and the need for immediate dental attention, which is why we assure you of a prompt emergency dental appointment on the same day.
Emergency dental treatments not only provide immediate relief from pain and discomfort, but they can also help you achieve a great new smile. Many emergency dental procedures involve repairing or restoring damaged or broken teeth, which can greatly improve the appearance of your smile. For example, if you have a chipped or cracked tooth, a dentist can use bonding or veneers to restore its shape and appearance. Similarly, if you have a missing tooth, a dental implant or bridge can replace it, improving both the function and look of your smile.
In addition to repairing damaged teeth, emergency dental treatments can also address issues that affect the overall health and appearance of your mouth. For example, a dentist may perform a deep cleaning or gum treatment to address gum disease, which can improve the appearance of your gums and teeth. Teeth whitening is another common dental treatment that can give you a brighter, more attractive smile. By addressing both functional and aesthetic issues, emergency dental treatments can help you achieve a healthy, beautiful smile that you can be proud of.
Emergency Dental Treaments
Toothache: Floss your teeth and rinse your mouth with warm water to remove debris. Apply something cold to your cheek to help swelling. Don't use painkiller gels near the sore tooth as they can burn the gums and cause further pain. Visit your dentist ASAP.
Chipped / Broken Teeth: Save any remaining pieces of teeth and rinse thoroughly. Rinse your mouth with warm water and, if necessary, apply gauze to the injured site to stop bleeding. A cold compress applied to your cheek can help swelling and soothe pain. Book an emergency dentist appointment.
Knocked-out teeth: Hold onto the crown (the bottom part of the tooth) and remove the dirt very carefully from the tooth root if there is any. Don't scrub away any remaining tissue fragments. If possible, very gently place the tooth back in the socket and contact your dentist. If that proves too difficult, keep it bathed inside your cheek, with your saliva. In children, keep it in some milk.
Partially dislodged (extruded) tooth: Apply a cold compress to your cheek to ease the pain. Take over-the-counter pain medication if necessary. See your dentist ASAP.
Lost filling: As a temporary solution, use dental temporary filling material from a chemist or sugar-free chewing gum to bridge the cavity. Your dentist will replace your filling during your emergency appointment.
Lost crown: Book an emergency dentist appointment and bring the crown with you. If possible, apply dental cement/denture adhesive or toothpaste to the inner surface of the crown beforehand and try to place it back over the tooth.
Trapped object between teeth: Attempt to gently remove the object with dental floss. If the object cannot be taken out, contact your dentist right away.
Broken braces or wires: Rinse your mouth with salt water to keep your mouth clean and ease the pain. You may be able to push the wire back into place using a soft pencil eraser. Call your dentist if the wire won't move back into place or is broken.
Loose brackets and bands: Loose braces can be temporarily reattached with orthodontic wax before your dentist fixes them. If a band becomes loose, save it and call your dentist to have it reattached.
Abscesses: Abscesses are serious infections that form under teeth and spread if left untreated. Book an emergency appointment with your dentist right away if you notice any painful swelling in your mouth. In the meantime, rinse your mouth with salt water to relieve pain and draw pus to the surface.
Soft tissue injuries: Injuries to the cheeks, gums, tongue and lips often bleed and require immediate dental treatment. In the meantime, ease the pain by rinsing your mouth with salt water. To control the bleeding, apply pressure to the site with gauze for 15-20 minutes. You can also hold a hot compress to your cheek for 5-10 minutes.
All emergency dental cases are promptly handled and treatment is provided on the very same day.
Each and every patient is given a customised treatment plan and a quotation.
We gladly accept nervous patients at our practice, suffering from any type of dental trauma.
We provide our patients with expert dental care and strive to accommodate anyone in need of urgent treatment – you don't need to be registered with us to book an emergency dentist appointment. Get in touch with us over the phone and we will fit you in with one of our friendly and experienced dentists, discuss your symptoms, and give advice on pain management.
If you are searching for emergency services from a top-notch dental facility, call our office and our multi-award-winning team will diagnose and treat you. We are able to offer same day appointments and have access to the most comprehensive emergency dental services in New Cross and London.
Our team is composed of dentists who can take care of all types of severe and urgent injuries, including sudden tooth injuries. With state of the art technology such as the three dimensional ct scanner, we will be able to provide the most accurate diagnosis and treatment.
Other Cosmetic Treatments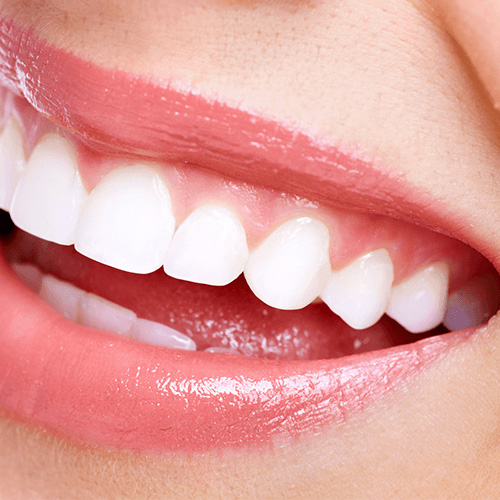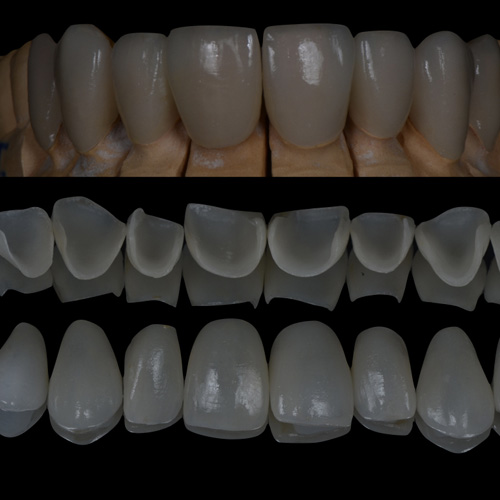 Invisalign Cases Completed
Floors Dental Super Clinic
Hygienist Appointments Completed
Awards and Accreditations
Dentist Near You
If you require local dentist in London or any type of private or NHS dental treatment in New Cross, Brockley, Crofton Park, Ladywell, Forest Hill, Rushey Green, Nunhead, Peckham, Blackheath, Lee Green, Greenwich, Dulwich, Lewisham, Perry Vale, Camberwell, Downham, Sydenham, Bellingham, Millwall, Eltham , Rotherhithe, Surrey Docks, Herne Hill, Penge, Bermondsey, Gipsy Hill, Grove Park, Crystal Palace, Tulse Hill, Thornton Heath, Charlton, Bermondsey or Deptford contact the Dental Care Centre today.
OTHER DENTAL TREATMENTS AVAILABLE
GENERAL DENTISTRY
We have a range of core therapies, from bridges, crowns, root canal and dentures through to Oral Cancer Screening.
SPECIALIST TREATMENTS
These treatments use specalist technology, need more involved care, or are for a specific group of patients, like children.