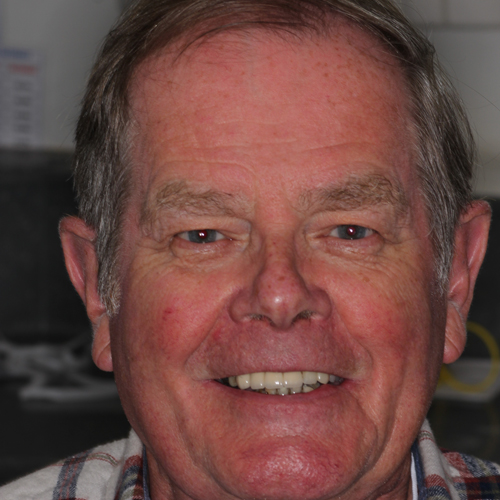 All-on-Four Dental Implants
At Dental Care Centre, we understand the importance of a confident and healthy smile. If you're seeking a reliable and long-lasting solution to restore your missing teeth, our All-on-Four service might be the perfect fit for you. With this innovative dental procedure, we can help you regain your beautiful smile and enhance your overall oral health. We are one of the UK's dental implant clinics, with a specialist dental implant team and have often treat patients referred from other clinics for dental implants.
Get a radiant smile now
If you're ready to transform your smile and improve your oral health, our All-on-Four service is the ideal solution. Contact Dental Care Centre today to schedule your consultation and take the first step towards a radiant smile that will last a lifetime. Our dedicated team is here to help you achieve the confident and beautiful smile you deserve. Experience the life-changing benefits of All-on-Four and regain your quality of life with a functional and aesthetically pleasing set of teeth. Trust our expertise, personalized care, and commitment to excellence to deliver the smile you've always dreamed of. You can book online 24/7 by clicking below.
What is an All-on-Four Dental Implant?
The All-on-Four treatment concept is an innovative dental procedure designed to address the problem of missing teeth. It offers a comprehensive and long-lasting solution for patients who have lost an entire arch of teeth or are facing complete tooth loss.
The name "All-on-Four" comes from the unique approach of using only four dental implants to support a full arch dental prosthesis. Traditionally, replacing an entire arch of teeth required placing six to eight dental implants per arch. However, the All-on-Four technique allows for the use of fewer implants while still achieving exceptional stability and functionality.
The All-on-Four procedure involves strategically placing four dental implants in the jawbone, two towards the front and two towards the back. These implants are positioned at specific angles to take advantage of the available bone density and provide maximum support for the dental prosthesis.
Once the implants are placed, a customized dental prosthesis, typically made of high-quality materials like porcelain or acrylic, is attached to the implants. This prosthesis is carefully crafted to resemble natural teeth in terms of both appearance and function. It is securely fixed onto the implants, providing patients with a stable and permanent set of teeth that can be cared for just like natural teeth.
Why is it called All-on-Four?
The name "All-on-Four" reflects the key components of the treatment concept:
All Teeth Supported: With the All-on-Four procedure, an entire arch of teeth, whether upper or lower, is supported by only four dental implants. This means that all the teeth in that arch are replaced and supported by these four implants, hence the term "All-on-Four."
Four Dental Implants: Unlike traditional dental implant procedures that often require multiple implants for a full arch, All-on-Four achieves the desired results using only four strategically placed implants. The use of four implants allows for improved efficiency, reduced complexity, and a shorter treatment time.
The All-on-Four technique is known for its remarkable success rate and patient satisfaction. It provides a viable solution for individuals who have lost multiple teeth or are facing complete edentulism (total tooth loss). By utilizing just four implants, All-on-Four offers a more accessible and cost-effective alternative to traditional implant-supported restorations, making it an attractive option for many of our patients.
The All-on-Four treatment concept has revolutionized the field of dental implantology, offering our patients a reliable and efficient way to restore their smiles and regain their oral function. Its name not only highlights the comprehensive nature of the treatment but also emphasizes the simplicity and effectiveness of using four implants to support an entire arch of teeth.
Immediate Results: One of the significant advantages of All-on-Four is the ability to achieve same-day teeth replacement. Unlike traditional dental implant procedures that require multiple visits and an extended healing period, All-on-Four allows you to walk out of our office with a beautiful set of functional teeth after just one visit. This immediate transformation can be life-changing, giving you the confidence to smile and speak without hesitation.
Enhanced Stability: Unlike removable dentures that rely on adhesives or natural suction, All-on-Four implants are firmly anchored in your jawbone, offering superior stability while eating, speaking, and smiling. With All-on-Four, you can enjoy all your favorite foods without worrying about denture slippage or discomfort. The secure fit of the implants allows for normal chewing forces to be applied, so you can bite and chew confidently, just like with your natural teeth.
Preserved Jawbone Density: Dental implants help stimulate the jawbone, preventing bone loss and preserving your facial structure. When teeth are missing, the jawbone can deteriorate over time, leading to a sunken-in facial appearance and potential complications. By choosing All-on-Four, you can maintain a youthful facial structure and avoid the negative aesthetic changes associated with missing teeth. The implants provide the necessary stimulation to the jawbone, helping to preserve its density and integrity.
Improved Confidence: Tooth loss can significantly impact your self-confidence and overall quality of life. With All-on-Four, you can regain your self-confidence and enjoy a beautiful smile that looks and feels natural. The dental prosthesis used in All-on-Four is carefully crafted to resemble natural teeth, ensuring a seamless and aesthetically pleasing result. You can feel comfortable and secure in any social or professional setting, knowing that your smile is radiant and your teeth are fully functional.
All-on-Four Results London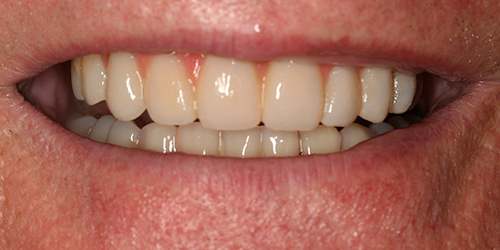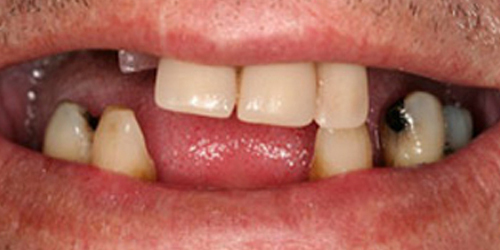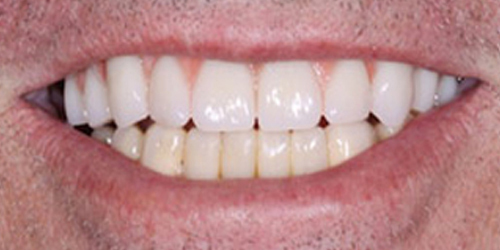 All-on-four placement procedure
At our dental practice, we take pride in providing a world-class dental implant surgical experience. Our experienced dental implant surgeons are skilled in performing All-on-Four procedures with precision and attention to detail. We understand that each patient's situation is different, and we are dedicated to creating personalized treatment plans that address your specific oral health concerns and goals.
During your initial consultation, our team will conduct a comprehensive examination, including digital imaging and 3D scans, to evaluate your oral health and determine if you're a suitable candidate for the All-on-Four procedure. We will take the time to understand your expectations and discuss the treatment options available to you. Our goal is to ensure that you have a thorough understanding of the procedure, its benefits, and any potential risks or alternatives.
If you are deemed a suitable candidate for All-on-Four, our team will guide you through the entire process. We will explain the necessary pre-operative preparations and provide any additional instructions to help you prepare for the procedure. On the day of your treatment, our surgeons will skillfully place the dental implants into your jawbone in the predetermined positions.
Following the implant placement, we will attach a temporary dental prosthesis to the implants, allowing you to leave our office with a fully functional set of teeth. This temporary prosthesis will be customized to match your natural teeth's shape and color, providing you with an aesthetically pleasing smile while your permanent prosthesis is being created.
Throughout the healing process, our team will provide detailed post-operative care instructions, including guidelines for oral hygiene and dietary restrictions. We will schedule regular follow-up appointments to monitor your progress, make any necessary adjustments, and ensure the long-term success of your All-on-Four treatment. Our surgeons are committed to your well-being and will address any concerns or questions you may have at every step of your journey.
Dr Javier Perez
Dental Implant and Oral Surgeon
Lic Odont, PG Cert (Implant), MClinDent (Implant), Dip Oral Surg RCS (Eng), PG Cert Cons Sed
GDC No: 225487
Special interest in Oral Surgery & Dental Implants
Dr Javier Perez graduated in dental surgery in 2010.
His clinical practice is focused on dental implants and oral surgery, from simple single tooth replacements to complex reconstructions involving both soft and hard tissues.
Dr Javier has completed a Masters in Implant Dentistry MClinDent (Implant) in London over three years and was awarded a diploma in Oral Surgery from the Royal College of Surgeons of England, one of the most prestigious colleges in UK.
Dr Perez has trained in Oral Surgery at the Maxillofacial Unit in the Queen Victoria Hospital NHS Foundation Trust in South England. He is at the forefront of dental implants and oral surgery regularly attending National and International conferences to develop his skills and learn about the latest trends in Implantology.
At Dental Care Centre New Cross our implant team have placed over 5000 implants, often undertaking and being referred cases from other practitioners. We also consult and treat cases where you may have been told that you are unsuitable for dental implants. Having assembled one of the countries leading dental implant teams we can treat the most advanced and complex cases here at Dental Care Centre New Cross.
Outside of work Dr Javier spends the majority of his time with his young family, recently welcoming a new son (October, 2021). He enjoys spending weekends exploring London, especially going to local food markets.
Other General Dental Treatments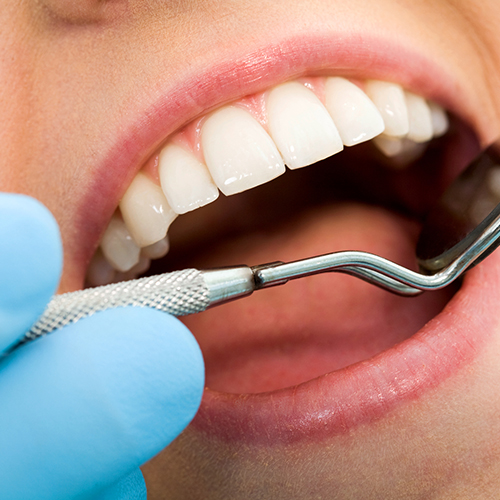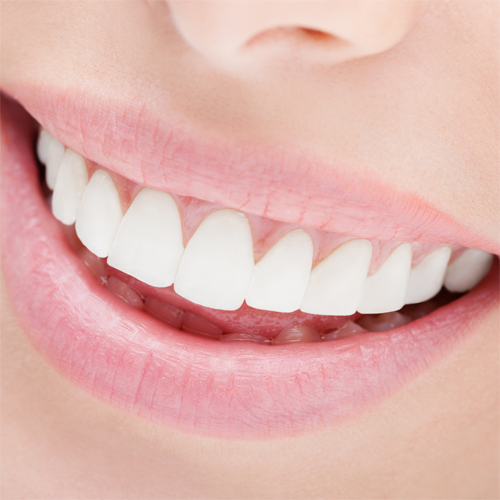 DENTURE STABILISATION
View
ORAL CANCER SCREENING
View
Invisalign Cases Completed
Floors Dental Super Clinic
Hygienist Appointments Completed
Awards and Accreditations
Dentist Near You
If you require local dentist in London or any type of private or NHS dental treatment in New Cross, Aldgate,Battersea,Bow,Bromley,Camden Town,Canary Wharf,Catford,Charing Cross,Finchley,Finsbury,Anerley,Angel,Barbican,Bellingham,Bermondsey,Blackheath,Brockley,Camberwell,Charlton,Chinatown,Clapham,Covent Garden,Crofton Park,Crystal Palace,Deptford,Downham,Dulwich,Eden Park,Elephant and Castle,Eltham,Fitzrovia,Forest Hill,Fulham,Gipsy Hill,Greenwich,Grove Park,Hackney, Hammersmith,Herne Hill,Hither Green,Holborn,King's Cross,Kennington,Kentish Town,Kensington,Knightsbridge,Ladywell,Lee Green,Lewisham,Limehouse,Marylebone,Mayfair,Mile End,Millbank,Millwall,Mottingham,Notting Hill,Nunhead,Oval,Paddington,Parsons Green,Peckham,Penge,Perry Vale,Pimlico,Plumbstead,Poplar,Primrose Hill,Putney,Rotherhithe,Rushey Green,Shepherd's Bush,Shooters Hill,Shoreditch,Sidcup,Soho,St Johns,Streatham,Surrey Docks,Sydenham,Thornton Heath,Tooting,Tulse Hill,Vauxhall,Wembley,Westminster,Wimbledon,Woolwich contact the Dental Care Centre today.
I have been with this dental practice for the past 10 years and have always received excellent care from my dentist Dr. Prasad. I would recommend this dental practice. Friendly service and a dentist who cares for his patients' dental health .
Undine S.
Had an appointment with Dr Romain Prassad today what a lovely and kind dentist really put me at ease and is doing everything he can to help save my tooth thankyou so much ☺️
Tor M.
I would really recommend this Dental Practice. Dr Kolar is a very attentive dentist who cares about the you as a person as well as about the health of your teeth and gums. He takes time to explain the processes he is leading you through, explains how your dental health has progressed over time and encourages you to take care of your teeth. For the first time in my life I look forward to coming to the dentist!
Toby R.
I have been registered at this dental practice now, for just over 15 years. Throughout that whole period, I have been lucky enough to have been looked after by the wonderful, and patient, Dr Prasad. He has covered many procedures in my mouth, from extraction, and root canal, right up to the most recent procedure, Composite bonding of my broken two front teeth. Do not hesitate to register at this practise, as you will be looked after with care and consideration.
During the lockdown period I was able to see Dr Irfan for a dental emergency I had. I'm so grateful that they have been available throughout this. Gillian the practice manager contacted me and offered me an appointment the same day. I am a long standing patient at this practice and cannot thank them enough for great service they have provided to me throughout the years. Great dentist, staff and management. Thank you all so much.
Susan L.
The Dental Care Center has been an excellent dentist surgery that I have been attending as a patient for many years. When I was young I didn't have a pleasant experience with my local dentist on more than one occasion. I found the dentist at new cross dental care center very reassuring and comforting. The management and reception were also very welcoming.
Stewart S.
Really efficient service and friendly helpful staff, clean and fresh environment
Stephanie P.
Great desk staff and Dentists. Excellent with young children.
Spencer M.
Brilliant service from Dr Mansi Patel – she ensured I was well informed regarding my dental issues and spent a whole consultation discussing my dental history and reviewing my previous scans. She provided the means to communicate out of hours, if I had any further queries. She demonstrated empathy and encouraged collaborative decision making throughout. This is a refreshing approach, speaking from someone who's a healthcare professional. Would recommend!
Sonia M.
I had a wonderful experience at Dental Care Centre. Dr Mani Nasir is fantastic, he listened to me, had my best interests at heart and delivered excellent and professional care. Dr Mani & his nurse Kawtar are an amazing team! I also felt very safe with the measures the practice has put in place in light of covid-19. Thank you!
Simran K.
OTHER DENTAL TREATMENTS AVAILABLE
SPECIALIST TREATMENTS
These treatments use specalist technology, need more involved care, or are for a specific group of patients, like children.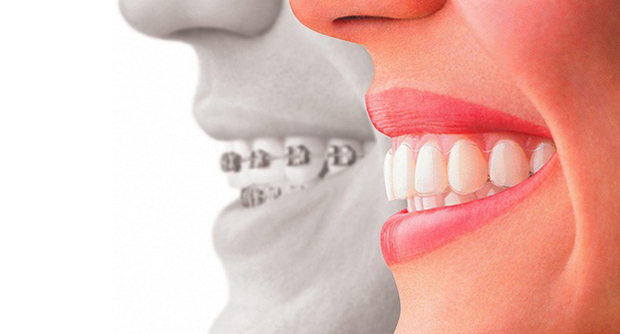 COSMETIC DENTISTRY
From smile makeovers and tooth whitening to invisibraces. We offer a wide range of cosmetic services to guarantee a great smile in 6 months