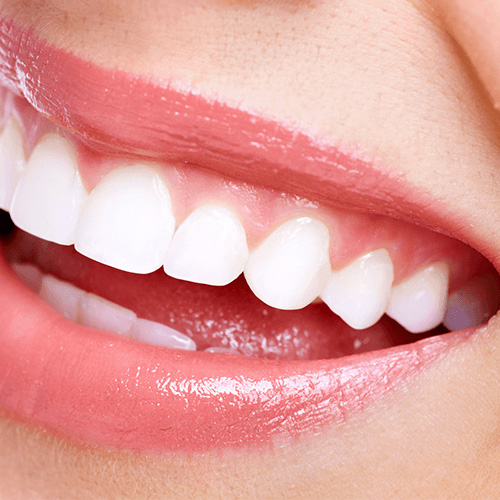 A Smile Makeover is a tailored cosmetic dentistry approach designed to address multiple dental imperfections in one comprehensive treatment plan. Whether you're dealing with stained teeth, chipped enamel, misaligned teeth, aiming for a holywood smile or other concerns, a Smile Makeover can help you achieve the radiant, harmonious smile you desire.
At Dental Care Centre UK, we are the leading destination for Smile Makeovers in London.
1. World-Class Expertise
Our clinic boasts a team of highly skilled and experienced cosmetic dentists who specialize in Smile Makeovers. Their proficiency in this complex and transformative procedure ensures that your treatment journey is in the hands of true professionals.
2. London's Largest and Most Experienced Clinic
Dental Care Centre UK holds the distinction of being the largest and most experienced dental clinic in London. Our extensive experience in providing Smile Makeover treatments has allowed us to refine our processes, ensuring efficiency, precision, and successful outcomes.
3. Cutting-Edge Technology
We continually invest in the latest cosmetic dentistry technologies and equipment to enhance the Smile Makeover experience for our patients. Our commitment to staying at the forefront of dental advancements guarantees you receive the highest standard of care.
4. Personalized Treatment Plans
We understand that every smile is unique, and your Smile Makeover should reflect that. Our cosmetic dentists will create a personalized treatment plan tailored to your specific needs, ensuring the best possible results for your smile transformation.
5. Comprehensive Consultations
Your Smile Makeover journey begins with an in-depth consultation at Dental Care Centre UK. During this visit, we will discuss your goals and concerns, perform a thorough examination of your teeth and bite, and determine the ideal combination of cosmetic treatments to achieve your desired results.
The Smile Makeover Process
Understanding the Smile Makeover process is essential for a successful treatment journey. Let's explore the various stages involved in achieving your dream smile:
1. Initial Consultation
Your journey to a radiant smile begins with an initial consultation at Dental Care Centre UK. During this visit, our experienced cosmetic dentist will:
Listen to your smile goals and concerns.
Perform a comprehensive examination of your teeth, gums, and bite.
Discuss your treatment options and provide recommendations based on your unique needs.
2. Treatment Planning and Customization
Following the initial consultation, our team will collaborate to create a personalized Smile Makeover plan designed to address your specific concerns and goals. This plan may include a combination of cosmetic procedures such as:
Teeth Whitening: To brighten stained or discolored teeth.
Porcelain Veneers: For correcting chips, gaps, and misshapen teeth.
Dental Crowns: To restore damaged or weakened teeth.
Orthodontics: To correct misaligned teeth or bite issues.
Dental Implants: To replace missing teeth and restore your smile's completeness.
3. Fabrication of Custom Restorations
For many Smile Makeovers, custom dental restorations such as porcelain veneers, crowns, or bridges are a key component. These restorations are meticulously crafted to match the shape, size, and color of your natural teeth, ensuring a seamless, natural-looking result.
4. Treatment Execution
Once your personalized treatment plan is finalized, our expert team will begin performing the cosmetic procedures outlined in your plan. These procedures are conducted with precision and attention to detail.
5. Evaluation and Adjustments
As each cosmetic treatment is completed, our cosmetic dentist will evaluate the results to ensure they meet our stringent standards of quality and aesthetics. Any necessary adjustments or fine-tuning will be made to achieve the desired outcome.
Aftercare and Maintenance
Maintaining your stunning smile is straightforward. Regular dental check-ups and cleanings at Dental Care Centre UK, along with diligent oral hygiene practices, will help ensure the lasting beauty and functionality of your enhanced smile.
Dental Care centre is a specialist centre set over 5 floors and 600m2 of excellence.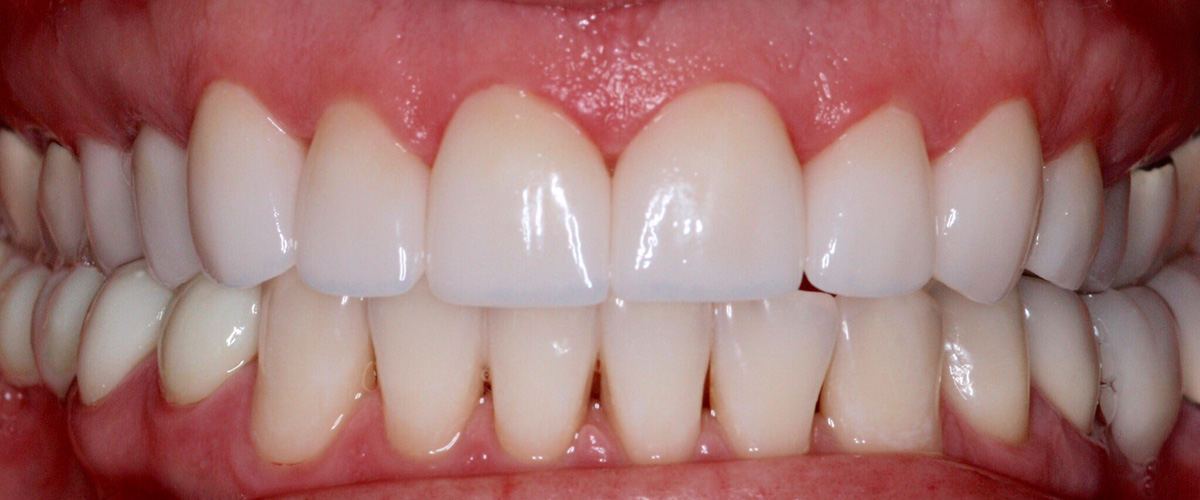 Our Cosmetic Bonding Expert is Dr Pedro Laranjeira
Dr Pedro Laranjeira DDS, MSc Aesthet Rest
Aesthetic Dental Surgeon and Smile Design Expert
General Dental Council Registration 273848 Dr Pedro is a master of smile design, smile rehabilitation, smile correction and the go to smile expert amongst our clinic group and his peers. He qualified in dental surgery in 2007 and immediately focused on Implant and Restorative Dentistry. That same year he concluded an implant course in Brazil and his Postgrad in Aesthetic and Restorative dentistry in Lisbon. He then completed his Masters in Restorative and Aesthetic Dentistry in 2010, and also concluded a certificate of higher education in Gnatology in Vienna in 2011. He is a published author of several articles in dental research. He attends several international conferences and symposiums every year, staying on top of modern techniques and technological advances. He is trained in DSD (Digital Smile Design), Dental photography, Minimally Invasive Dentistry, Adhesive Dentistry, and has lectured and given several hands-on courses on placing and restoring implants for the prestigious Nobel Biocare brand. Being passionate about clinical work, he has placed and restored thousands of implants in Portugal, England, Brazil and Bulgaria. Dr Pedro is frequently shortlisted for several award nomination in the UK, most recently having won the 2022 Clinical Case Awards in the Implant: Complex category. He is passionate about providing bespoke healthcare and establishing an excellent relationship with patients, particularly the ones who've had bad past experiences. His focus is on delivering the best possible experience and surpassing expectations. Outside of work Dr Pedro enjoys exploring London and its parks with his 2 dogs.
Other Cosmetic Treatments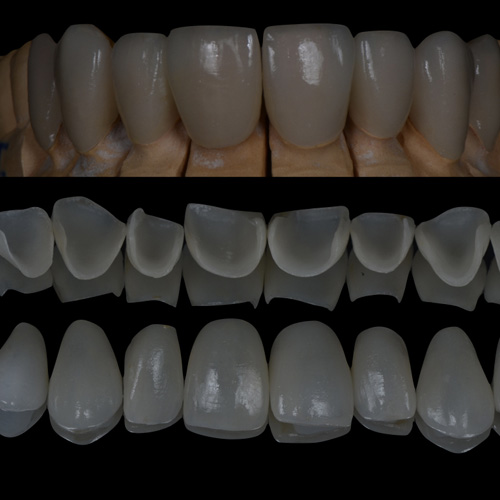 Dentist Near You
If you require local dentist in London or any type of private or NHS dental treatment in New Cross, Brockley, Crofton Park, Ladywell, Forest Hill, Rushey Green, Nunhead, Peckham, Blackheath, Lee Green, Greenwich, Dulwich, Lewisham, Perry Vale, Camberwell, Downham, Sydenham, Bellingham, Millwall, Eltham , Rotherhithe, Surrey Docks, Herne Hill, Penge, Bermondsey, Gipsy Hill, Grove Park, Crystal Palace, Tulse Hill, Thornton Heath, Charlton, Bermondsey or Deptford contact the Dental Care Centre today.
I have been with this dental practice for the past 10 years and have always received excellent care from my dentist Dr. Prasad. I would recommend this dental practice. Friendly service and a dentist who cares for his patients' dental health .
Undine S.
Had an appointment with Dr Romain Prassad today what a lovely and kind dentist really put me at ease and is doing everything he can to help save my tooth thankyou so much ☺️
Tor M.
I would really recommend this Dental Practice. Dr Kolar is a very attentive dentist who cares about the you as a person as well as about the health of your teeth and gums. He takes time to explain the processes he is leading you through, explains how your dental health has progressed over time and encourages you to take care of your teeth. For the first time in my life I look forward to coming to the dentist!
Toby R.
I have been registered at this dental practice now, for just over 15 years. Throughout that whole period, I have been lucky enough to have been looked after by the wonderful, and patient, Dr Prasad. He has covered many procedures in my mouth, from extraction, and root canal, right up to the most recent procedure, Composite bonding of my broken two front teeth. Do not hesitate to register at this practise, as you will be looked after with care and consideration.
During the lockdown period I was able to see Dr Irfan for a dental emergency I had. I'm so grateful that they have been available throughout this. Gillian the practice manager contacted me and offered me an appointment the same day. I am a long standing patient at this practice and cannot thank them enough for great service they have provided to me throughout the years. Great dentist, staff and management. Thank you all so much.
Susan L.
The Dental Care Center has been an excellent dentist surgery that I have been attending as a patient for many years. When I was young I didn't have a pleasant experience with my local dentist on more than one occasion. I found the dentist at new cross dental care center very reassuring and comforting. The management and reception were also very welcoming.
Stewart S.
Really efficient service and friendly helpful staff, clean and fresh environment
Stephanie P.
Great desk staff and Dentists. Excellent with young children.
Spencer M.
Brilliant service from Dr Mansi Patel – she ensured I was well informed regarding my dental issues and spent a whole consultation discussing my dental history and reviewing my previous scans. She provided the means to communicate out of hours, if I had any further queries. She demonstrated empathy and encouraged collaborative decision making throughout. This is a refreshing approach, speaking from someone who's a healthcare professional. Would recommend!
Sonia M.
I had a wonderful experience at Dental Care Centre. Dr Mani Nasir is fantastic, he listened to me, had my best interests at heart and delivered excellent and professional care. Dr Mani & his nurse Kawtar are an amazing team! I also felt very safe with the measures the practice has put in place in light of covid-19. Thank you!
Simran K.
OTHER DENTAL TREATMENTS AVAILABLE
GENERAL DENTISTRY
We have a range of core therapies, from bridges, crowns, root canal and dentures through to Oral Cancer Screening.
SPECIALIST TREATMENTS
These treatments use specalist technology, need more involved care, or are for a specific group of patients, like children.