CONTACT US
Renowned
Dental Clinic
Dental Care Centre is a renowned clinic that delivers a high-quality dental care service in New Cross, London. Call: 020 7639 3323
Invisalign at Dental Care Centre UK, London's largest and most experienced dental clinic, where we take immense pride in offering world-class dental treatments that bring out the best in your smile.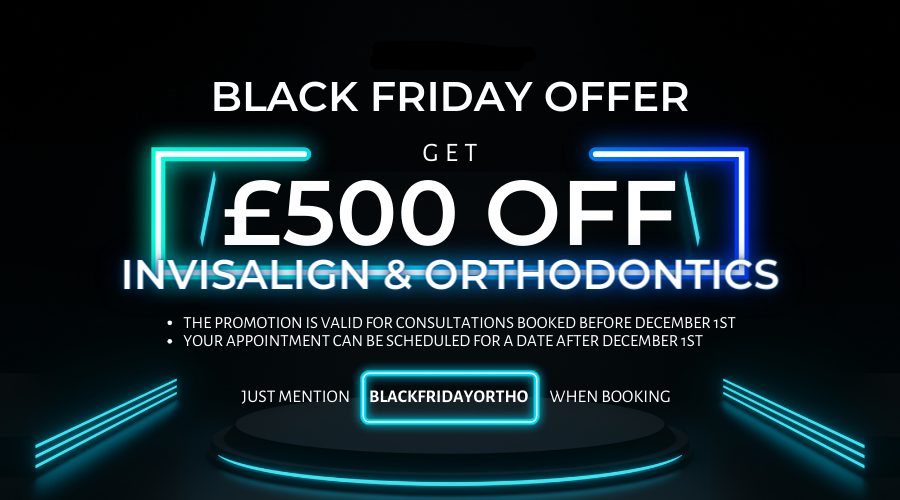 Invisalign can help treat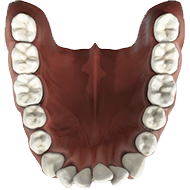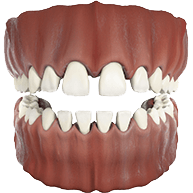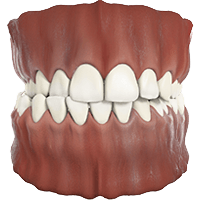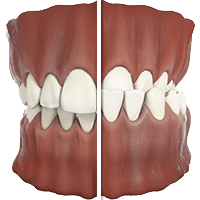 Why Choose Invisalign?
A Clear Choice for Orthodontic Treatment
Invisalign has revolutionized the field of orthodontics by offering a clear and comfortable alternative to traditional braces. This innovative system uses a series of virtually invisible, custom-made aligners to gradually shift your teeth into their desired positions. Patients choose Invisalign for several compelling reasons:
Discreet Appearance: Invisalign aligners are made from transparent, BPA-free plastic, making them virtually invisible when worn. You can straighten your teeth without drawing attention to your orthodontic treatment.
Comfortable Fit: Invisalign aligners are custom-designed to fit snugly over your teeth, ensuring a comfortable and irritation-free orthodontic experience.
Removable Convenience: Unlike traditional braces, Invisalign aligners are removable. You can take them out to eat, brush, and floss, allowing for greater flexibility and convenience in your daily routine.
Efficient Results: Invisalign's advanced technology facilitates precise tooth movements, often leading to shorter treatment durations compared to traditional braces.
Enhanced Oral Hygiene: Since you can remove the aligners for cleaning, maintaining good oral hygiene is easier during Invisalign treatment.
Improved Confidence: Invisalign helps you achieve a straighter, more attractive smile, boosting your self-esteem and confidence.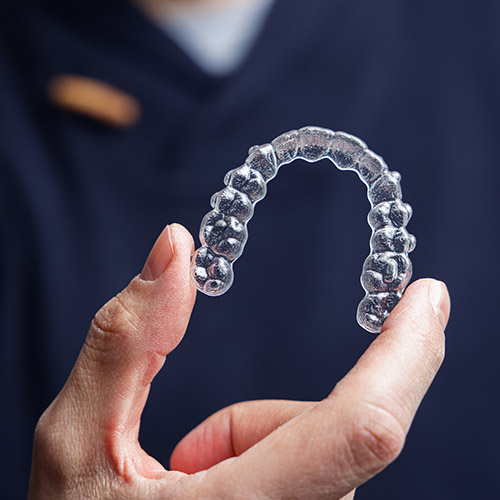 Why Dental Care Centre UK for Invisalign?
At Dental Care Centre UK, we stand out as the leading destination for Invisalign treatment in London. Here's why our clinic is the top choice for patients seeking orthodontic excellence:
1. Unparalleled Expertise
Our clinic boasts a team of highly skilled and experienced orthodontists who specialize in Invisalign. Their expertise and proficiency in this innovative orthodontic solution ensure that your treatment journey is in the hands of true professionals.
2. London's Largest and Most Experienced Clinic
Dental Care Centre UK holds the distinction of being the largest and most experienced dental clinic in London. Our extensive experience in providing Invisalign treatment has allowed us to refine our processes, ensuring efficiency, precision, and successful outcomes. We are diamond platinum invisalign partners in recognition of the number of cases we do montly
3. Cutting-Edge Technology
We continually invest in the latest orthodontic technologies and equipment to enhance the Invisalign treatment experience for our patients. Our commitment to staying at the forefront of dental advancements guarantees you receive the highest standard of care.
4. Personalized Treatment Plans
We understand that every smile is unique, and your Invisalign treatment should reflect that. Our orthodontists will create a personalized treatment plan tailored to your specific needs, ensuring the best possible results for your smile transformation.
5. Comprehensive Consultations
Your Invisalign journey begins with an in-depth consultation at Dental Care Centre UK. During this appointment, we will discuss your goals and concerns, perform a thorough examination of your teeth and bite, and determine if Invisalign is the right choice for you.
The Invisalign Process
Understanding the Invisalign process is essential for a successful treatment journey. Let's explore the various stages involved in achieving your dream smile with Invisalign:
1. Initial Consultation
Your journey to a straighter smile commences with an initial consultation at Dental Care Centre UK. During this visit, our experienced orthodontist will evaluate your oral health, discuss your smile goals, and assess whether Invisalign is the ideal treatment option for you. If Invisalign is deemed suitable, we will proceed to the next step.
2. Customized Treatment Plan
Following the initial consultation, we will take precise digital impressions of your teeth. These impressions serve as the foundation for creating your customized Invisalign treatment plan. Our orthodontists will use advanced 3D imaging technology to map out the gradual movement of your teeth from their current positions to their desired alignment.
3. Fabrication of Invisalign Aligners
Once your personalized treatment plan is finalized, a series of custom-made Invisalign aligners will be fabricated specifically for your smile transformation. These aligners are designed to exert gentle pressure on your teeth, guiding them into their prescribed positions.
4. Wearing Your Aligners
You will receive a set of aligners, each to be worn for approximately two weeks. You should wear your aligners for at least 20-22 hours a day, removing them only for eating, drinking, brushing, and flossing. As you progress through the series of aligners, your teeth will gradually shift into their intended positions.
5. Progress Checkups
Throughout your Invisalign treatment, you will visit Dental Care Centre UK periodically for progress checkups. These appointments allow our orthodontists to monitor your progress, address any concerns, and ensure your treatment stays on track.
6. Completing Your Treatment
Once you've completed your series of aligners, your teeth will have achieved their desired alignment. Our orthodontists may recommend the use of retainers to help maintain your new smile's position. Retainers are typically worn at night and are an essential part of preserving your results.
Aftercare and Maintenance
Maintaining your straightened smile is straightforward. Regular dental check-ups and cleanings at Dental Care Centre UK, along with diligent oral hygiene practices, will help ensure the lasting beauty and functionality of your newly aligned teeth.
Our Invisalign Expert is Dr Romain at Dental Care Centre. You can book online 24/7 or call the clinic. If you case is complex or you want fixed braces, or want braces for your child we have one of the UK's leading specialist orthodontists at our sister clinic Dulwich Dental Office. You can visit our Dulwich Dental Office website by clicking here or book online 24/7 for a specialist orthodontist appointment at Dulwich Dental Office by clicking here
Invisalign Before and After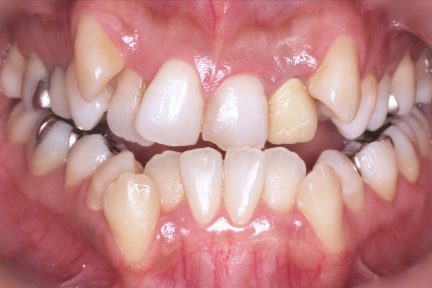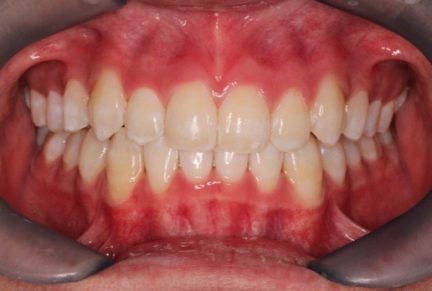 Patients Stories
Invisalign has treated over 5 million people worldwide. That is almost 5 million different Invisalign stories. Here are some of them.
Mikala's Invisalign Experience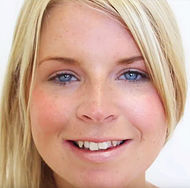 One of my teeth was really sticking out and I was absolutely paranoid about it. It was on my mind when speaking to somebody up close, when photographs were taken – I felt awful and wanted it fixed but I thought I was too grown up for metal braces.
Kirsty's Invisalign Experience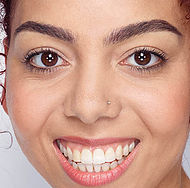 I wanted to straighten my teeth. I didn't like that they were crooked and overcrowded. Because of that, I didn't like my smile
Shorter Treatment time.
A typical Invisalign® case takes about six months to a year from start to finish. You'll see your doctor every 6 to 8 weeks and see how you're progressing. Every few visits you will be given additional aligners to continue your treatment. Commonly, the number of aligners worn during treatment is between 18 and 30, however treatment time and number of aligners will vary from case to case.
Invisible and comfortable.
Invisalign® is an invisible solution. You won't draw undue attention to your mouth while in treatment. In fact, practically no one will know you're wearing them unless you tell them.
Hundreds of thousands of people have already perfected their smile. Maybe it's time you were one of them.
Dental Care Centre offer Invisalign treatment to discreetly straighten teeth with a series of clear aligners.
Other Cosmetic Treatments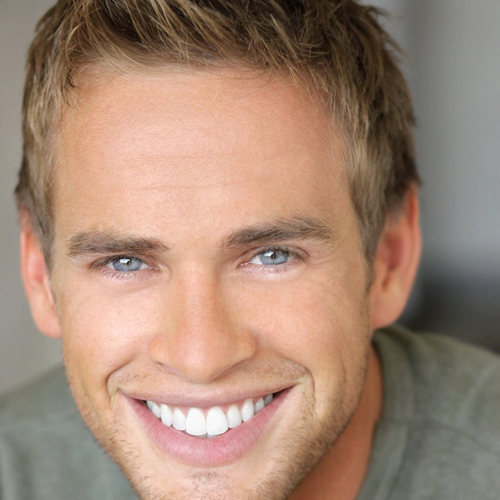 Dentist Near You
If you require local dentist in London or any type of private or NHS dental treatment in New Cross, Aldgate,Battersea,Bow,Bromley,Camden Town,Canary Wharf,Catford,Charing Cross,Finchley,Finsbury,Anerley,Angel,Barbican,Bellingham,Bermondsey,Blackheath,Brockley,Camberwell,Charlton,Chinatown,Clapham,Covent Garden,Crofton Park,Crystal Palace,Deptford,Downham,Dulwich,Eden Park,Elephant and Castle,Eltham,Fitzrovia,Forest Hill,Fulham,Gipsy Hill,Greenwich,Grove Park,Hackney, Hammersmith,Herne Hill,Hither Green,Holborn,King's Cross,Kennington,Kentish Town,Kensington,Knightsbridge,Ladywell,Lee Green,Lewisham,Limehouse,Marylebone,Mayfair,Mile End,Millbank,Millwall,Mottingham,Notting Hill,Nunhead,Oval,Paddington,Parsons Green,Peckham,Penge,Perry Vale,Pimlico,Plumbstead,Poplar,Primrose Hill,Putney,Rotherhithe,Rushey Green,Shepherd's Bush,Shooters Hill,Shoreditch,Sidcup,Soho,St Johns,Streatham,Surrey Docks,Sydenham,Thornton Heath,Tooting,Tulse Hill,Vauxhall,Wembley,Westminster,Wimbledon,Woolwich contact the Dental Care Centre today.
OTHER DENTAL TREATMENTS AVAILABLE
GENERAL DENTISTRY
We have a range of core therapies, from bridges, crowns, root canal and dentures through to Oral Cancer Screening.
SPECIALIST TREATMENTS
These treatments use specalist technology, need more involved care, or are for a specific group of patients, like children.